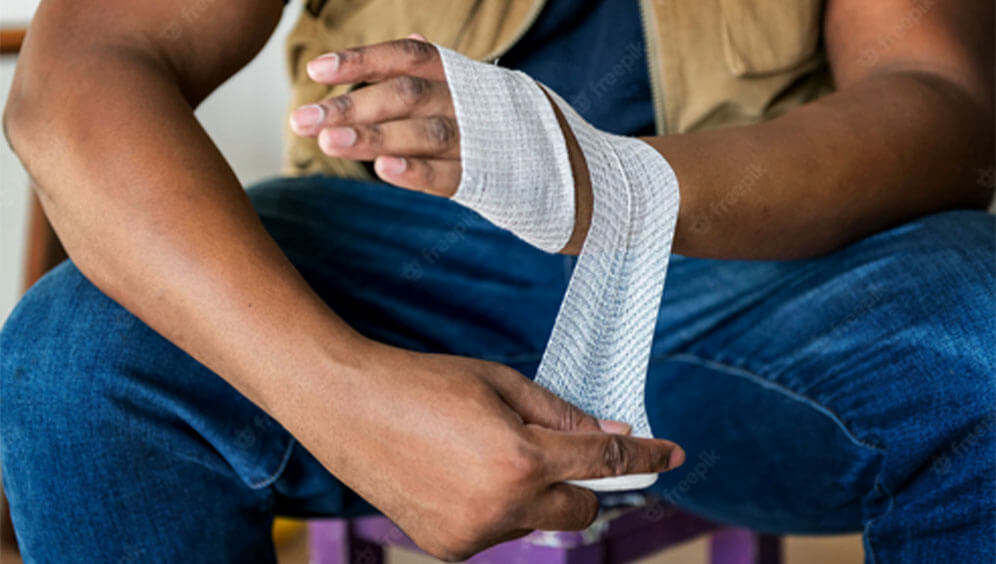 Personal Injury Overview
A personal injury occurs whenever one person's negligent or intentional actions harm another person. Some personal injury claims arise from honest mistakes, but the parties responsible should still expect to face liability for the damage they cause others. Other personal injuries result from egregious negligence, intentional misconduct, and even illegal activity. The parties responsible for such injuries face civil liability for their victims' damages and potentially criminal prosecution.
Representing Pasadena, CA, Clients in Personal Injury Claims
If you or a loved one recently sustained injuries or economic losses in the Pasadena, CA, area due to another party's actions, a Pasadena personal injury lawyer can assist you in holding them accountable for the damage they have caused you and your family. A personal injury claim can help you secure the compensation you need to recover from your experience as fully as possible. However, you will need experienced legal counsel on your side to see this process through to a successful conclusion.
The Law Offices of Carl D. Barnes can provide the comprehensive legal counsel and ongoing support you need for a challenging personal injury claim. Our firm has assisted many clients in complex personal injury cases spanning all types of injuries and economic losses. When you choose our firm to represent you, we will do everything to maximize your recovery as fully as California state law allows.
Benefits of Legal Counsel
If you tried to handle a personal injury claim without legal representation, you could potentially succeed with the claim unassisted, but doing so would be extraordinarily difficult. Not only must you meet stringent court filing deadlines and various procedural obligations with the court, but you would need to handle these necessities while also managing the aftermath of your personal injury. Additionally, if you do manage to secure compensation for your losses without an attorney, you will likely agree to take less than you legally deserve and less than an experienced Pasadena personal injury attorney could have obtained on your behalf.
When you have the right legal team handling your case, it is more likely that you will get the most economic recovery. You will also be able to recover with some peace of mind knowing your attorney can handle your legal affairs and uncover every available compensation channel in your case.
Types of Personal Injury Claims Our Firm Handles
Success with any personal injury case requires identifying the party responsible for your damages, establishing the entire scope of those damages, and proving the defendant's actions directly caused those damages. The Law Offices of Carl D. Barnes has the experience and professional resources necessary to handle the most difficult personal injury claims, such as:
Car accident claims. If another driver injured you due to negligent or reckless driving, their auto insurance might not fully cover your losses. A Pasadena personal injury lawyer can help with your insurance claim and build a personal injury case if necessary for your complete recovery.
Motorcycle accident claims. Motorcycles are fun to ride, but they offer no protection when accidents happen. However, if you suffered injuries while riding your motorcycle due to another driver's actions, we could help you hold them accountable for your injuries and economic damages.
Truck accident claims. Large commercial trucks are inherently dangerous due to their size, and determining liability for some truck accidents can be very difficult without legal counsel. Our team has handled many truck accident claims involving some of the most significant shipping operations on the West Coast.
Construction accidents. Construction is one of the most dangerous industries, and if you sustained an injury while working construction in Pasadena, CA, you could have grounds for both a workers' compensation claim and a personal injury claim.
Dog bite claims. California state law imposes strict liability on dog owners whose pets injure others. If another person's dog attacked you, we could help you hold the owner accountable for your injuries and associated losses.
Premises liability cases. If you were on someone else's premises and were injured due to their failure to maintain a reasonably safe property, it could be enough for you to file a personal injury claim under California's premises liability laws.
The Law Offices of Carl D. Barnes has years of experience handling cases like these and many other civil claims on behalf of Pasadena, CA, area clients. We take time to learn as much as possible about every client we represent, ensuring our team delivers the comprehensive and personalized legal counsel they need throughout their personal injury claims.
Recovery From Your Personal Injury
A successful personal injury case can potentially yield various forms of compensation. For example, while you may have the ability to file an insurance claim after some personal injuries, such as those resulting from car accidents, you may need to take further legal action for a complete recovery from your losses. In California, most personal injury plaintiffs can claim compensation for all the economic losses inflicted upon them by the actions of defendants, and many are able to claim pain and suffering compensation as well.
The damages available in a personal injury claim vary depending on the unique details of the case. In most personal injury cases, claimable economic damages include lost income, lost future earning potential, medical expenses, and property damage. These losses are generally easy to prove with the proper records and documentation. Additionally, under California law, personal injury plaintiffs can seek compensation for pain and suffering. The amount they can claim typically hinges on how serious their injuries are, the nature of the defendant's actions that caused their injuries, and whether they face long-term medical complications.
Find Your Legal Team Today
The Law Offices of Carl D. Barnes is ready to provide the legal representation you need for your personal injury case in Pasadena, CA. We understand that any personal injury claim can generate many difficult questions. Rest assured that our team has the experience necessary to handle your case's unique details and help you secure the compensation you need to recover. Contact us today to schedule a consultation with a trustworthy Pasadena personal injury lawyer.