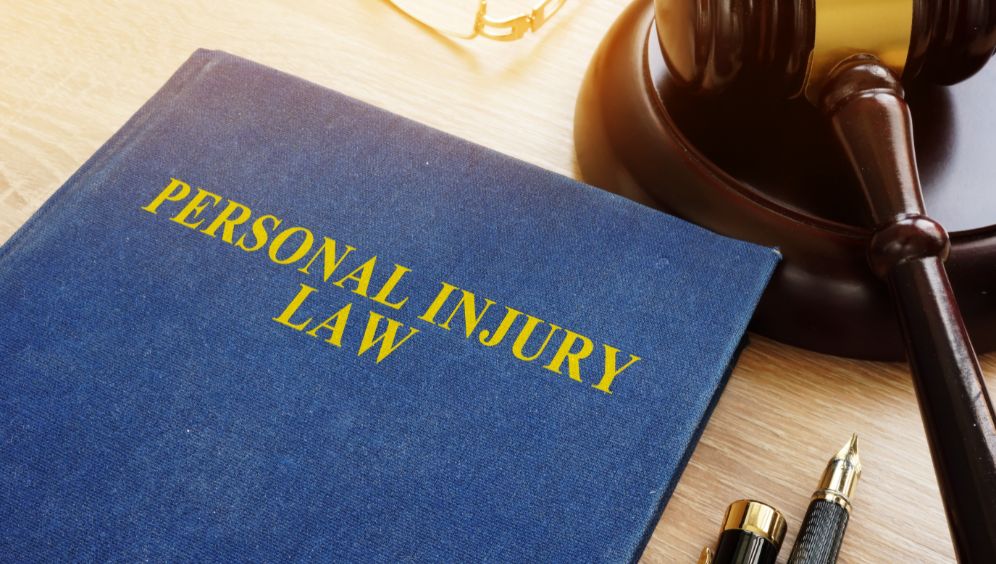 Montebello Personal Injury Attorney
Every day, thousands of personal injuries occur across California in various ways. Whenever one party causes harm to another party through negligence or illegal misconduct, this can form the basis of a personal injury suit, a civil claim for damages that requests compensation for the victim's losses.
Experienced Legal Representation for Montebello Personal Injury Clients
If you or a family member was injured by any other party, or if their actions resulted in economic losses, you have the right to seek accountability through a personal injury claim. To succeed with this type of case, you must prove the at-fault party directly caused your damages and go on to prove the scope of those damages. This may seem straightforward enough, but it is always best to have legal counsel you can trust advising you throughout your proceedings.
The Law Offices of Carl D. Barnes has years of professional experience handling a wide range of personal injury claims for our clients in the Montebello area and surrounding communities. We take time to develop client-specific legal strategies because we know that no two personal injury claims are exactly alike. Therefore, when you choose our firm as your legal counsel, you will have a dedicated Montebello personal injury attorney ready to provide the ongoing support and guidance you need throughout all your recovery efforts.
Proving Fault for a Personal Injury in Montebello
The first step in recovering from your recent personal injury is proving exactly how the injury occurred. Most personal injuries are the result of negligence or failure to use reasonable care in a specific situation. When negligence has caused physical injury and/or economic losses, you have to identify the party responsible, prove they violated a duty of care owed to you in the situation in question, and then show proof of the scope of the damages they caused.
The Law Offices of Carl D. Barnes will assist you in proving liability for your personal injury, and this process will unfold differently depending on how your injury occurred. Our firm has extensive experience handling different types of personal injury claims, including:
Motor vehicle accident cases. Recovery from any motor vehicle crash is likely to start with an auto insurance claim against the at-fault driver, followed by a personal injury claim when insurance alone cannot compensate your damages. Our firm has experience representing clients in car, truck, and motorcycle accident claims. We can also help you navigate the complex insurance issues likely to arise after a rideshare accident in the Montebello area.
Premises liability claims. If you suffered a slip and fall or any other injury on another person's private property, you might have grounds for a premises liability suit. All property owners must ensure their properties are safe for lawful visitors and free from foreseeable safety issues. Any failure to do so that results in an injury could form the basis of a premises liability suit.
Dog bite claims. The state enforces strict liability for any dog owner whose pet injures someone. As long as the victim was legally present wherever the attack occurred and did not intentionally provoke the dog to attack in any way, the dog owner is fully responsible for all damages.
Catastrophic injury claims. Unfortunately, some personal injuries cause permanent damage to victims. A catastrophic injury like a traumatic brain injury, spinal injury, or any other injury resulting in a permanent disability can entail exorbitant economic damages and medical complications for the victim and their family. Our firm can help you recover the full amount of immediate and future damages from this personal injury.
Regardless of the type of personal injury you experienced, you have the best chance of maximizing the compensation you obtain from the defendant with an experienced Montebello personal injury attorney on your side. When you hire the Law Offices of Carl D. Barnes to represent your case, we will immediately get to work gathering the evidence and witness testimony you will need to firmly establish fault for your damages. The next phase of your case is proving the scope of damages you suffered and securing the compensation needed to recover.
Compensation for Your Personal Injury in Montebello
The right attorney handling your personal injury case will be invaluable not only for ensuring the defendant is held accountable for their actions but also for maximizing the total compensation you obtain. California personal injury law allows the plaintiff in a personal injury case to seek full repayment of all the economic losses they suffered. These typically include property damage, medical expenses, and lost wages.
Property damage is relatively straightforward in most personal injury claims, and the plaintiff has the right to seek full repayment of any property lost due to the defendant's actions. However, when it involves medical expenses and lost income, the plaintiff has the right to not only claim compensation for immediate losses incurred from their injury but also projected future damages. For example, if you suffered a severe physical injury, you may be unable to work for an extended time and face long-term medical treatment needs. Therefore, the defendant is not only liable for the immediate treatment costs for your injury and the income you lose while you are unable to work, but they are also liable for ongoing treatment costs in the future and repayment of your lost future income if they have left you unable to return to your job.
State law also allows you to seek pain and suffering compensation in your personal injury claim, and there is no upper limit to pain and suffering compensation for most personal injuries. Your attorney will assess the severity of your condition following the incident, and if you are left permanently injured, your pain and suffering compensation may form the bulk of your total recovery.
Many factors can influence the total compensation you obtain from the defendant responsible for your injury. The Law Offices of Carl D. Barnes strives to help every client we represent recover the full damages owed by the defendants who injured them. Whether your injury was the result of simple negligence or illegal misconduct, we can prepare you for the proceedings ahead and provide ongoing counsel as you navigate all your recovery efforts.
FAQs About Montebello Personal Injury Law
Do I Need a Montebello Personal Injury Lawyer to File My Suit in Los Angeles County?
Technically, you are not legally required to hire legal counsel to file a personal injury case. However, doing so will make every aspect of your case easier, and your legal counsel will also increase the chances of maximizing the compensation you obtain for your damages. In addition, your attorney can handle all the procedural steps of your case and streamline your path to recovery.
Does It Take Long to Settle a Personal Injury Case?
If the defendant who injured you accepts liability for the damages they caused and you have experienced legal representation, it may not take very long to settle your personal injury claim. The right attorney will guide you through the settlement negotiation process, ensuring you receive the maximum compensation possible from the defendant. If, for any reason, your case must go through litigation, it will take a lot longer.
What if You Can't Afford a Personal Injury Lawyer for Your Case?
When you choose the Law Offices of Carl D. Barnes to act as your personal injury counsel, there is no financial risk to you when it involves the cost of your representation. We accept personal injury clients on a contingency basis, meaning we only collect a fee after we win compensation on your behalf. Additionally, the fee we take is a percentage of the total case award, and you pay nothing if we are unable to secure compensation for your damages.
How Much Is My Personal Injury Case Worth in Montebello?
The total value of your personal injury claim hinges on the scope of your economic losses and whether you suffered any permanent harm from the defendant's negligence or illegal misconduct. When you hire the Law Offices of Carl D. Barnes to represent your claim, we will explore every avenue of recovery available to you and seek the maximum amount of pain and suffering compensation possible to reflect the severity of your experience.
Will the Defendant Face Criminal Prosecution for Causing My Personal Injury?
If your personal injury resulted from simple negligence, the defendant would be liable for your damages, but they are unlikely to face criminal charges. However, if your injury resulted from DUI, intentional violence, or any other illegal misconduct, they not only face prosecution but also increased penalties for the harm they caused to you.
The Law Offices of Carl D. Barnes has successfully represented many past clients in all personal injury cases, and we take time to develop completely individualized legal strategies in every case we accept. If you know another party is responsible for the injury you recently experienced, you can count on our team to help you hold them accountable. Contact us today to schedule a free consultation with a Montebello personal injury attorney and learn more about the professional legal services we provide.