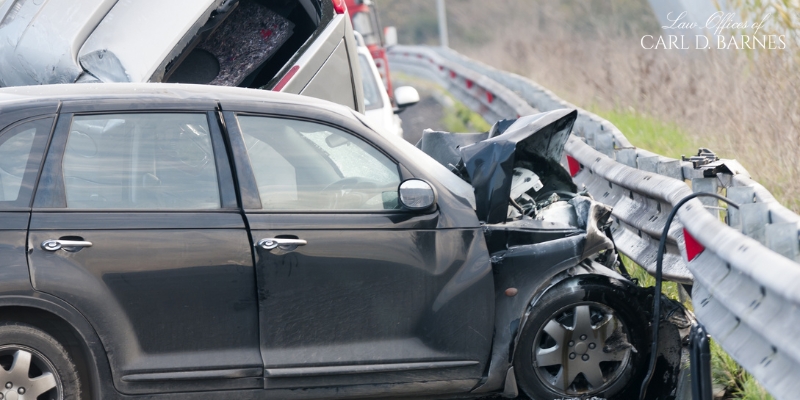 Car Accident Attorney in Pasadena, CA
Every day, thousands of people across the United States experience car accidents from various causes. When these incidents happen because of driver negligence, injured parties have the right to seek accountability from the drivers responsible for causing their accidents. Any car accident can be a life-changing event, and if another party is responsible for causing yours, you should know your rights when it comes to seeking accountability. The right Pasadena car accident attorney can make a tremendous difference in the quality of your recovery from an accident someone else caused.
Legal Representation for Pasadena, CA, Car Accident Claims
The Law Offices of Carl D. Barnes offers compassionate and client-focused legal representation to victims of car accidents in the Pasadena, CA, area. We understand that any car accident can lead to very frustrating insurance claims and financial difficulties for victims and their families. Therefore, when you choose our firm as your Pasadena car accident lawyers, we will do everything to maximize your recovery through both the insurance claim process and a personal injury case against the driver who caused your accident.
Why Do I Need a Pasadena Car Accident Lawyer?
You can technically manage your recovery from a car accident without legal counsel, but doing so would likely be far more challenging than you expect. The average person with little to no experience in the professional legal world would probably struggle with insurance claim processes, court filings, recovery from their injury, and managing their household all at once. Instead of attempting to handle everything alone and risking your recovery, have an experienced Pasadena car accident lawyer represent you.
Your legal team can handle your case proceedings while you and your family focus on recovery and your everyday lives. The attorneys at the Law Offices of Carl D. Barnes have helped many past clients recover from their car accidents, and we can use this experience for your case. Ultimately, you are most likely to fully recover your losses from a car accident when you have the right attorney representing you.
Insurance Claims for Car Accidents
If another driver caused your recent accident, California state law allows you to file a claim against their auto insurance policy to seek compensation for the damages they caused. In California, all auto insurance policies must include:
A minimum of $15,000 in bodily injury liability coverage for a single person
A minimum of $30,000 in bodily injury liability coverage for multiple people injured in a single accident.
A minimum of $5,000 in property damage liability coverage.
To succeed with your auto insurance claim, you must prove the other driver caused your accident and establish proof of damages resulting from their actions. A successful insurance claim can potentially yield compensation for medical expenses and damage to your vehicle. However, if you experienced a severe accident, your claimable damages may eclipse the at-fault driver's insurance coverage.
A Pasadena car accident attorney can assist you in recovering as much as possible from auto insurance before proceeding with a personal injury claim against the at-fault driver. In addition, this civil action can potentially help you obtain compensation for losses not covered by auto insurance.
Proving Fault for a Car Accident in Pasadena, CA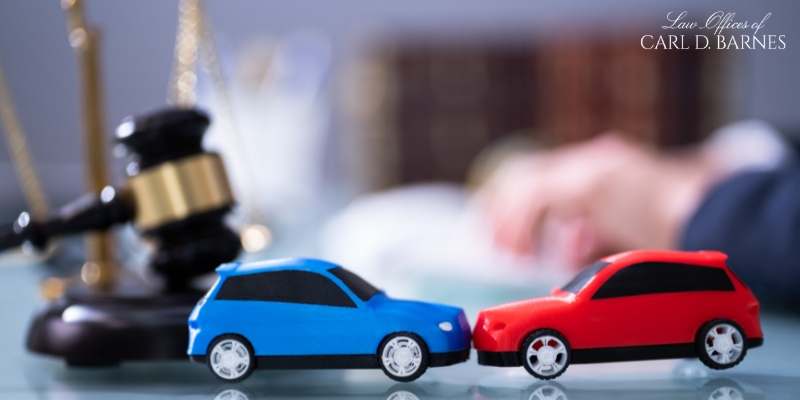 If you plan to file a personal injury claim for a recent car accident in the Pasadena, CA, area, it's essential to understand the legal requirements for plaintiffs in these cases. You must not only be able to prove the defendant caused your accident but also that their actions directly caused the losses listed in your claim. Some of the most commonly reported causes of car accidents that lead to civil claims for damages include:
Distracted driving, which causes the most accidents in the US each year. A devastating accident can easily occur from just a few moments of inattention behind the wheel.
Driving under the influence (DUI). If an intoxicated driver caused your recent accident, they are not only liable for your civil damages but also face criminal prosecution.
Speeding. Exceeding speed limits puts the speeding driver and all others around them at risk. Speeding reduces the time and distance a driver has to avoid a collision in some situations, and accidents that happen at high speeds tend to result in severe damage.
Illegal turns and other moving violations. When drivers neglect to follow traffic signs and signals, they can easily cause accidents.
Ultimately, your Pasadena car accident lawyer must help you prove how the accident occurred and that the accident directly caused actual harm. Your attorney may use physical evidence, witness testimony, and formal statements from expert witnesses to help you prove fault for the incident.
Compensation for Your Car Accident in Pasadena, CA
While an insurance claim can help you recover some of your immediate medical expenses and vehicle repair costs following an accident, a personal injury claim can yield a far more expansive recovery from your losses. Some types of compensation you can seek from the defendant in your claim are:
Medical treatment costs that insurance can't cover. Many car accidents result in serious injuries that require extensive recovery time. The defendant is responsible for your short- and long-term medical treatment costs incurred from the accident.
Lost income and lost earning capacity. A car accident can leave a victim unable to work for a long time. The defendant is responsible for any wages you lose during your recovery, and if you can't return to work due to their actions, you can hold them accountable for your lost future earnings as well.
Property damage beyond insurance coverage. The at-fault driver's auto insurance may only offer up to $5,000 for your vehicle. If it is worth more than that, your personal injury claim can help you cover the remainder of its value.
Pain and suffering, which is claimed in proportion to the severity of the plaintiff's injuries. Your Pasadena car accident attorney can help you determine a fair amount to include in your civil claim.
The Pasadena car crash attorneys at the Law Offices of Carl D. Barnes have helped many past clients recover substantial compensation for their car accident claims. Whatever your case may entail, our team will thoroughly investigate every avenue of recovery on your behalf.
To discuss your legal options with an experienced and compassionate Pasadena auto accident lawyer, contact us today and schedule your consultation.