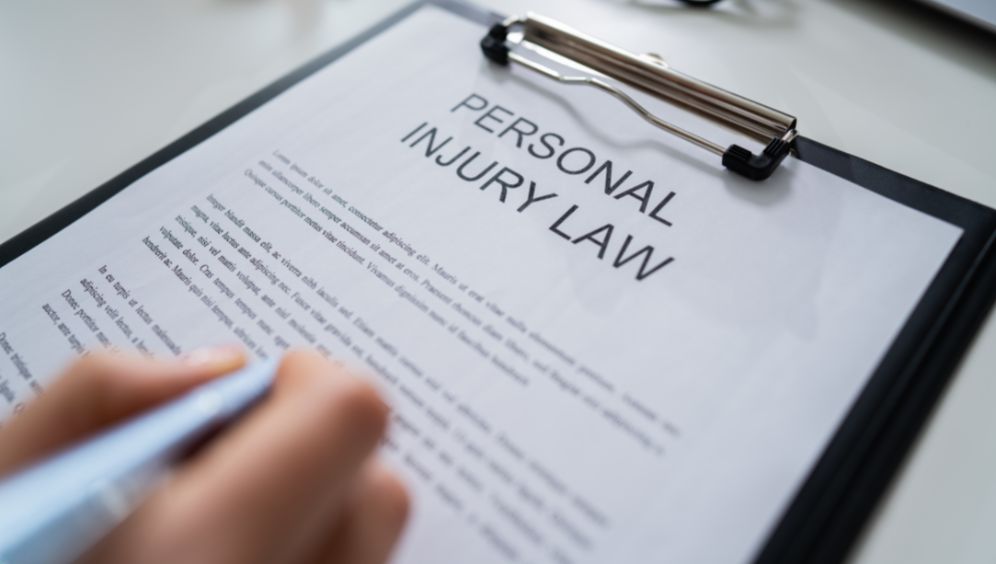 El Monte Personal Injury Attorney
Every day, thousands of personal injuries occur. Whenever one party's actions result in harm to another party, the injured party can seek repayment for the losses they endured. While the premise of a personal injury claim may seem simple enough, the reality is that many personal injury plaintiffs in California face unexpected challenges they cannot address effectively on their own.
Helping El Monte Clients Recover From Personal Injuries With Confidence
Barnes can provide you with comprehensive and compassionate legal counsel when you are facing a difficult personal injury claim of any kind. We have won many substantial case awards on behalf of past clients, and we are ready to use our experience for you. If you or a loved one is struggling in the aftermath of another party's negligence or willful misconduct, an El Monte personal injury attorney is the optimal asset to have on your side.
Proving Liability for a Personal Injury in El Monte
Before the plaintiff can secure any type of recovery in their personal injury case, they must identify the party responsible for their damages and then prove the full extent of the damages. Success with a personal injury case in El Monte may require physical evidence from the location where the personal injury occurred, digital evidence in various formats, and testimony from witnesses who saw the injury happen in real time. Depending on the personal injury case, the plaintiff's attorney may also need to arrange expert witness testimony to clarify the most complex details of the case.
The attorneys at the Law Offices of Carl D. Barnes have the skills and resources necessary to help clients through some of the most challenging personal injury cases in El Monte. We have represented personal injury claims of many kinds successfully, including:
Motor vehicle accident claims. Recovery from a motor vehicle accident typically begins with an auto insurance claim, but you will likely need further legal recourse when the responsible driver doesn't have insurance or if their insurance cannot compensate the victim fully.
Premises liability claims. If you suffered a slip and fall or other injury on another person's property, you could hold them accountable for any resulting damages if you can prove that they failed to address a foreseeable safety issue that directly caused their claimed damages.
Claims for catastrophic injuries. A personal injury that results in a permanent disability and/or diminished quality of life for the victim qualifies as catastrophic, and this type of case requires the attention of an experienced El Monte personal injury attorney. The victim is likely entitled to substantial damages for both immediate and future losses, and their legal team can help them ensure full accountability for the damages they suffered.
Dog attack claims. A dog attack can be an extremely damaging and traumatic experience. Dog owners are responsible when their pets injure others under California's strict liability rules. Our team can help ensure full accountability for the losses you suffered if you can prove you did not provoke the attack and that you were lawfully present wherever the attack occurred.
Wrongful death claims. Unfortunately, not all personal injury victims survive their experiences. If a family member recently died because of another party's negligence or misconduct, we can assist you in filing a wrongful death claim. This type of claim seeks compensation for the family's pain and suffering and the financial impact of the unexpected death.
When negligence causes a personal injury, the plaintiff has to prove the defendant owed them a duty that they failed to fulfill and consequently caused their claimed damages. In the event a personal injury occurs from intentional misconduct of any kind, the defendant will likely face criminal charges along with civil liability for the victim's damages.
Compensation for Your Personal Injury in El Monte
The purpose of a personal injury claim is for the plaintiff to receive the compensation they need to recover as fully as possible from their injury. Your El Monte personal injury attorney can assist you in recovering all the economic damages the defendant inflicted on you and your family, including:
Medical treatment costs. If you sustained a physical injury due to the defendant's actions, they are responsible for any and all medical expenses you incur to heal completely from the incident. This includes both immediate and future medical expenses if your injuries require extensive ongoing care and rehabilitation.
Lost income. If the injury you sustained prevents you from working, the defendant must pay you for the income you cannot earn during your recovery.
Lost earning capacity. Unfortunately, some personal injury victims are left permanently disabled by their injuries and cannot return to work. If this applies to your case, the defendant must pay for the future income you can no longer earn.
Property losses. If the defendant's actions resulted in damage to your property or loss of property, they are liable for all associated repair and replacement costs.
After calculating your claimable damages with the help of your El Monte personal injury attorney, you may be surprised to learn that your case is worth much more than you initially expected. However, you also can claim compensation for pain and suffering, which will enhance your recovery even further. There is no limit on the amount of pain and suffering compensation you can claim in many personal injury cases in the state, so if you suffered any severe injuries, it could amount to more than the total of your economic damages.
When you have the attorneys at the Law Offices of Carl D. Barnes representing your claim, we will strive to maximize the compensation you secure from the person who caused your injury. In addition, our team will take time to get to know you and your situation to ensure we can provide fully individualized legal counsel through all stages of your recovery efforts.
FAQs About El Monte, CA Personal Injury Law
Do I Need an El Monte Personal Injury Attorney for My Case?
While it's technically possible to file a personal injury claim on your own without legal representation, you have a much better chance of winning your case when you have an experienced attorney representing you. If you do not have legal counsel, you would be forced to contend with your medical issues while simultaneously dealing with your legal proceedings. Hiring the Law Offices of Carl D. Barnes means you will have a responsive legal advocate ready to handle your case proceedings on your behalf so you can focus on recovery.
How Much Does It Cost to Hire an El Monte Personal Injury Attorney?
Our firm understands that you already have many economic concerns in the aftermath of a serious personal injury, and our billing policy will not compound these concerns. We take personal injury cases, charging only a contingency fee, so our client only pays a fee after we win their case. If we fail to secure compensation on your behalf for any reason, you pay no fee, and when you do pay us, it is a portion of your final case award. Therefore, there is no financial risk to hiring legal counsel when you choose our firm.
How Much Compensation Can I Win for a Personal Injury Accident Claim in El Monte?
Your total potential case award is likely to include both immediate and future economic damages due to the defendant's illegal or negligent misconduct. Additionally, you can also recover compensation for your pain and suffering. Your El Monte personal injury attorney can advise you as to the total amount of compensation you can seek.
What if I Share Fault With the Defendant for My Personal Injury?
California upholds the pure comparative negligence law, so if a plaintiff shares liability with a defendant for causing their personal injury, they lose a percentage of their final case award to reflect this shared fault. If a plaintiff is found 20% at fault for causing their damages, this would mean losing 20% of their final case award. Therefore, your El Monte personal injury attorney is the most effective asset you have for minimizing any shared fault you hold for your damages.
How Much Time Will I Have to Start a Personal Injury Claim in El Monte?
You must file your personal injury claim within the statute of limitations for the state in which you are filing. The plaintiff faces a two-year statute of limitations for personal injury claims, starting on the date the injury occurs. If you do not file your claim within the applicable statute of limitations, you will miss your opportunity to claim compensation from the party who caused the injury.
The team at the Law Offices of Carl D. Barnes has years of professional experience in personal injury law, and we take a client-focused approach to every case we accept. No matter how simple or complex you believe your case to be, we can provide the ongoing support and reassurance you need to approach the situation with confidence. If you want to learn more about how an experienced El Monte personal injury attorney can help maximize your recovery, contact us today to set up a free meeting with our team.