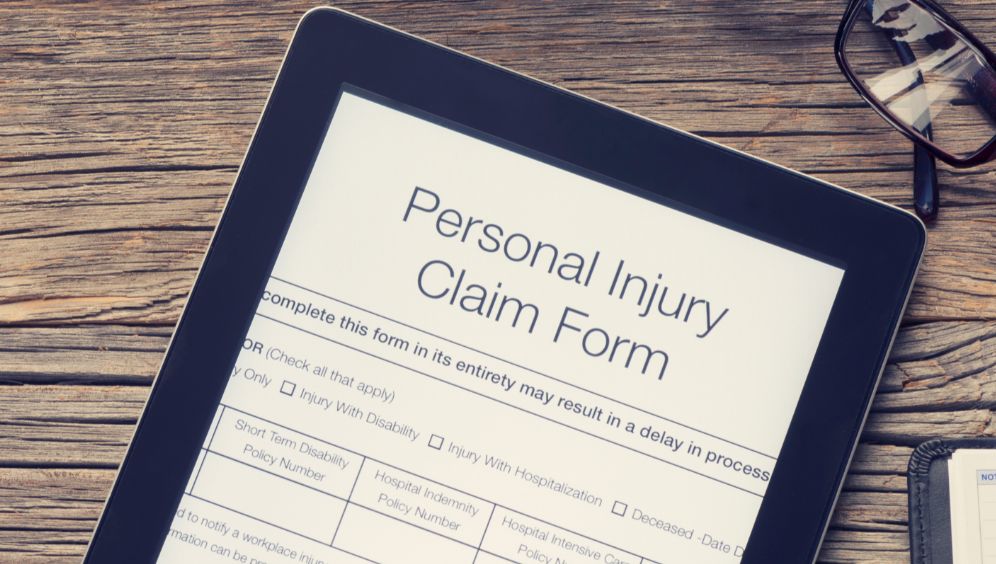 San Gabriel Valley Personal Injury Attorney
Every day, thousands of personal injuries occur throughout California, all resulting in varying degrees of harm and presenting unique legal challenges to victims and their families. A personal injury is an injury to a body and/or mind and/or an economic loss caused by another party. Most of the personal injury cases filed in the San Gabriel Valley are in response to acts of negligence or failure to exercise reasonable care. However, it is also possible for acts of intentional misconduct to result in personal injuries.
Compassionate Personal Injury Representation in the San Gabriel Valley
It's natural to have lots of pressing legal questions and face a great deal of uncertainty in the aftermath of an unexpected personal injury. However, when another party is responsible for harming you, it's incredibly frustrating and daunting to think of the legal proceedings you face if you want to ensure accountability for your losses. At the Law Offices of Carl D. Barnes, our team has the skills and resources you need to support you as you strive to recover damages from the party who injured you.
Our team has extensive professional experience with a range of personal injury cases in the San Gabriel Valley. We leverage this experience for every client we represent, and our goal in every case is maximum client recovery in the shortest possible time. If you believe you have enough grounds to file a claim, a San Gabriel Valley personal injury attorney offers the best chance of maximizing the results of your recovery efforts.
Common Types of Personal Injury Cases Filed in San Gabriel Valley
When you believe you have grounds to file any kind of personal injury claim, it is not only vital to select a trustworthy and responsive attorney but also one who has solid experience managing cases similar to yours. The Law Offices of Carl D. Barnes can provide comprehensive legal representation to clients facing a range of personal injury cases, including:
Car accidents, which happen every day throughout the state and consistently rank among the top-reported causes of accidental injuries and deaths in the United States.
Truck accidents, which tend to involve more severe damages than other vehicle accident cases and often raise difficult questions regarding liability.
Rideshare accidents, which usually involve complex insurance claim filing processes prior to any personal injury action from the plaintiff.
Dog attacks, which invoke the state's strict liability rule and place responsibility for the victim's damages squarely upon the dog's owner.
Premises liability claims, which pertain to property owners' responsibilities to the lawful visitors to their properties.
Construction accident claims, which often require victims to navigate the workers' compensation claim filing process before filing their personal injury suits.
Catastrophic injury cases, which pertain to extreme physical and psychological injuries that leave long-term or permanent damage on victims.
Wrongful death claims, which functionally replace personal injury claims when victims do not survive their injuries.
Your San Gabriel Valley personal injury attorney must be prepared to adjust their approach to your case based on the unique details of your situation. There is no one-size-fits-all legal strategy that works for every personal injury case, and many variables could potentially arise to complicate your recovery efforts. However, when you select the Law Offices of Carl D. Barnes to act as your legal representation, you can rest assured that our firm will provide the ongoing guidance and support you need throughout every stage of your case.
What to Expect in Your Personal Injury Case
Some personal injuries will involve preliminary recovery efforts prior to any civil claims being filed. If, for example, you were injured in a car accident caused by another driver, state law requires all licensed drivers to have auto insurance that includes liability coverage when they cause an accident. Your San Gabriel Valley personal injury attorney is the ideal asset to have on your side for streamlining the insurance claim process, but if the responsible driver's coverage cannot fully repay your losses, they will help you build a personal injury claim against them.
A personal injury claim begins with an initial complaint. Next, the plaintiff must submit a complaint to the court that outlines the scope and severity of their damages, identifies the party or parties they deem responsible, and their expectations in terms of compensation. Once a complaint is filed, one of two things will happen. If the defendant accepts responsibility for the injury, the parties can proceed to settlement negotiation. Settlement offers them the chance to save time and money on legal expenses while reaching a mutually agreeable resolution to their dispute. Alternatively, the case can proceed to litigation if the defendant denies responsibility or disputes the scope of damages sought by the plaintiff.
The attorneys at the Law Offices of Carl D. Barnes typically aim to help our clients settle their cases as swiftly as possible. However, this is not always an option. We will provide ongoing reassurance and support through an initial insurance claim process if necessary and help you settle your case quickly if possible. However, in the event you must resolve your personal injury claim in litigation, you can rely on our team to provide the support you need and help you reach a positive outcome.
Compensation for Personal Injuries in the San Gabriel Valley
If you struggle with financial losses and physical injuries that another party caused, it's natural to wonder how much compensation you could potentially secure if you are successful with a personal injury claim. California law enables the plaintiff of a personal injury case to hold a defendant accountable for all financial harm their actions caused. Therefore, in most personal injury claims, the plaintiff's economic damages are likely to include:
Lost income. When a personal injury leaves the victim unable to do their job, the defendant is liable for the income lost during their recovery period. This also applies to any vacation time or accrued paid time off the victim was compelled to use after the injury.
Lost earning power. Unfortunately, some personal injury victims are left unable to resume their previous jobs, and others are left permanently disabled and cannot work at all. If the defendant in your case has permanently diminished your earning power, a San Gabriel Valley personal injury attorney can assist you in holding them accountable for your lost future earning potential.
Medical expenses. When a personal injury case involves any level of physical injury, the defendant is liable for all medical treatment costs the victim requires to recover. This includes both immediate and long-term health care costs, and your attorney can work with your treatment team to produce any necessary records and documentation to prove the scope of care your situation demands.
Property damage. When a defendant has damaged the plaintiff's personal property, such as their home, business, or vehicle, the defendant is responsible for repairing the damage or replacing lost property.
Aside from these economic damages, you also can claim pain and suffering compensation from the defendant who injured you. If you suffered any permanent harm from your ordeal, this could form the bulk of your total case award. For example, your attorney could use the multiplier method to seek a large lump sum of pain and suffering compensation if you sustained a life-changing injury. Using this method, your attorney would multiply your total economic losses by a factor of one to five to reflect how serious your condition is following the injury in question. Alternatively, an attorney may seek a "per diem" settlement that awards compensation every day until their client reaches full recovery.
Proving Fault for a Personal Injury
Before you can collect any compensation for your damages, you must clearly prove the defendant directly caused those damages. When a personal injury results from negligence, the plaintiff has to prove that the defendant did not fulfill the duty owed to everyone on the road or that they failed to act reasonably in a specific situation. In the event a personal injury resulted from intentional misconduct of any kind, the defendant is likely to face criminal charges from the state, and the illegal and/or intentional nature of their actions may enhance the plaintiff's financial recovery.
When you pick the Law Offices of Carl D. Barnes to represent your personal injury claim, we will immediately set to work gathering the evidence needed to establish the defendant's liability for your damages. This may include physical evidence from the location where your injury occurred, testimony from eyewitnesses who saw the injury happen in real-time, and even statements from various professionals who can provide expert witness testimony and unique insights into the most complex details of your case. Whatever your situation entails, you will have a dedicated legal advocate on your side, ready to answer your questions and provide ongoing reassurance through all phases of your proceedings.
FAQs About San Gabriel Valley, CA Personal Injury Law
How Much Does It Cost to Hire Personal Injury Lawyers in the San Gabriel Valley?
Most personal injury attorneys recognize that most people do not have the financial flexibility to afford expensive legal fees out of pocket. The team at the Law Offices of Carl D. Barnes keeps legal counsel accessible with contingency fee pricing. You only remit a legal fee after we win your case and pay nothing if we are unable to secure compensation for you. The fee you pay is a portion of your final settlement or trial award, so there is no financial risk to you by securing our representation.
What Happens if the Victim of a Personal Injury Does Not Survive?
A wrongful death claim essentially takes the place of a personal injury claim when the victim doesn't live through their ordeal. The state upholds strict laws pertaining to wrongful death actions, and while these claims are very similar to personal injury claims in several ways, they require the attention of experienced legal counsel. A wrongful death claim generally seeks compensation for the family's losses due to their family member's death.
What Happens if I'm Partially Responsible for My Personal Injury?
In the event that you bear any partial liability for the damages listed in your complaint, California's pure comparative negligence rule will apply to your case. This means that while you may still get compensation for your damages, you lose a portion of the final case award that is equal to your portion of fault. Working with a San Gabriel Valley personal injury attorney offers the best chance of minimizing your comparative fault percentage and preserving your final compensation.
Will Hiring an Attorney Help Me Secure a Larger Settlement?
You may have a solid understanding of the breadth of your economic losses, but most personal injury plaintiffs are legally entitled to recover far more than they initially expected. Working with an expert San Gabriel Valley personal injury attorney enables you to uncover every available channel of recovery and maximize your compensation. In addition, a good attorney will be able to identify any avenues of compensation you may have overlooked, and they can also help you make a more compelling case for substantial pain and suffering compensation.
Is It Worth Filing a Personal Injury Claim in the San Gabriel Valley?
Don't assume that filing your claim would be more expensive than the compensation you could secure if you win. The proper attorney can help you maximize your case award and secure substantially more compensation than you initially expected. When you hire the Law Offices of Carl D. Barnes to represent your case, we will not only seek to streamline your case proceedings as much as possible but also aim for the largest settlement allowable under state law.
Ultimately, every personal injury claim is unique, and every plaintiff faces different challenges and opportunities in their recovery efforts. The attorneys at the Law Offices of Carl D. Barnes provide client-focused and compassionate legal counsel to those who need it most. If you struggle with the effects of someone else's negligence or misconduct, you need a San Gabriel Valley personal injury attorney you can trust to guide you through the proceedings ahead. Contact us today and set up a free consultation with us to learn about the legal services we provide.