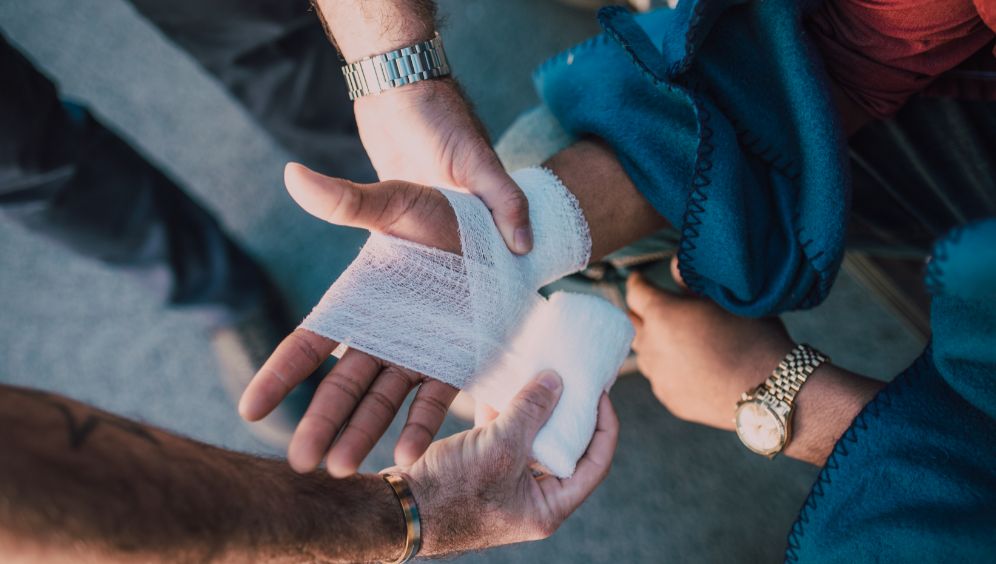 Burbank Personal Injury Attorney
A personal injury happens when one party's behavior results in physical injury and/or economic losses to another party. The plaintiff in a personal injury case can seek full compensation for the losses sustained because of the defendant's actions, but the actual process of securing this compensation is far more challenging than most people may realize at first. If you or someone you love is struggling with any injury someone else caused, the Law Offices of Carl D. Barnes can help you so that you can hold them responsible for their actions.
Experienced Personal Injury Counsel for Burbank, CA, Clients
Your personal injury case is a type of civil claim that seeks to recover the damages suffered; it requires meeting several legal prerequisites. First is the statute of limitations, or the time limit for filing your claim. You have two years from the date your injury occurred to file your claim against the defendant, and the faster you do so, the more likely you are to succeed with your recovery efforts. You must also be prepared to prove the extent of your losses and offer clear evidence showing direct causation between the defendant's actions and your damages.
The Law Offices of Carl D. Barnes can provide the reassurance and professional support you need for your recovery efforts after a serious personal injury. When you connect with our team, we can begin building your civil case. We helped many past clients recover significant case awards for their injuries, often exceeding their initial expectations, and we can leverage this experience in your personal injury suit.
Types of Personal Injury Claims Our Firm Accepts
If you need legal counsel you can trust, it is essential to select a Burbank personal injury attorney who has solid professional experience managing cases similar to yours. Our firm accepts a range of personal injury cases, including:
Motor vehicle crash claims, including those that pertain to car, truck, and motorcycle accidents. Our firm can guide you through an initial insurance claim process against the responsible driver, and if this is not enough to compensate you for all your losses, we can help you file a personal injury claim.
Rideshare accidents. Uber, Lyft, and other rideshare services have become incredibly popular throughout the state. However, people that use these services face the same risks as they do every time they get into any other vehicle. Unfortunately, rideshare accidents tend to generate very complex insurance claim disputes, and we can provide the comprehensive legal representation the victim needs in this kind of situation.
Construction accidents. If you work in construction and sustain an injury at work, your recovery process is likely to entail a workers' compensation claim, but you may also have grounds for a personal injury suit if a specific party is responsible for the injury.
Catastrophic injury cases. When a defendant has left you permanently disabled to any extent, and you cannot work and earn income because of their actions, we can help hold them responsible for the full breadth of immediate and future damages they have inflicted on you.
Most personal injury claims filed in Burbank, CA are responses to acts of negligence or failure to exercise reasonable caution and care in specific situations. However, if a personal injury arises from criminal activity or any form of intentional misconduct, our firm knows how to approach these especially difficult cases. We will help our client understand how a criminal case filed by the state could influence their civil suit against the defendant.
Personal Injury Recovery in Burbank
Regardless of what type of claim you need to file, you must be prepared to prove that the defendant directly caused your claimed damages. You should expect repayment of all your economic losses, but you can also recover compensation for the pain and suffering you experienced.
The plaintiff in a personal injury case can seek repayment for all the medical care they require because of the defendant's actions. This includes both immediate and long-term health care costs, but the plaintiff must prove their medical needs directly arose from the defendant's actions. Your Burbank personal injury attorney can assist you in proving the scope of medical expenses you face because of the defendant's actions.
Lost income is another common element of most personal injury claims. When a defendant has injured you in a manner that prevents you from working for an extended period of time, you can win compensation for the income you are unable to earn during this time. This includes money to pay for the wages you can no longer earn if your injury permanently disabled you and you cannot work at all anymore.
When it comes to pain and suffering, it may seem subjective and difficult to assign a monetary value, but an experienced Burbank personal injury attorney will be able to determine a suitable figure. In addition, pain and suffering compensation is not capped or limited in most personal injury claims, and if you suffered any permanent harm, this could be the bulk of your total case award.
The attorneys at the Law Offices of Carl D. Barnes are ready to assist you in recovering the largest case award possible under state law. We take time to listen to our client's story, helping them uncover every potential avenue for recovery and maximizing their compensation. We can also help our client address variables like intentional misconduct, comparative fault, insurance claim filings, and extensive long-term damages. Whatever your situation entails, you can rely on our team to provide ongoing support through all phases of your case.
FAQs About Burbank, CA Personal Injury Law
Will I Get a Larger Settlement If I Hire a Burbank Personal Injury Attorney?
Many personal injury victims make the mistake of assuming that hiring legal counsel would cost more than their claims are worth. While you must pay for your attorney's services, they are likely to uncover more avenues of compensation than you realized were available to you. Most people may be able to identify the immediate damages they can claim after a personal injury but struggle to assess the long-term financial impact of their situation. With the right attorney handling your case, you can maximize your recovery, even after accounting for your attorney's fee.
How Much Does It Cost to Hire a Burbank Personal Injury Attorney?
When you select the Law Offices of Carl D. Barnes to handle your case, we operate on a contingency fee basis, so you only part with a percentage of your final case award as our fee. Additionally, you only owe this fee if we win a settlement or trial award for you. If we cannot secure compensation for you, there is no fee at all, so there is no financial risk to you by hiring our firm to represent you.
What Happens When a Plaintiff Is Partially Liable for Their Personal Injury Accident?
The state enforces a pure comparative negligence law. This means a plaintiff could recover money for damages if they are partly responsible for the damages. The judge handling their case assigns a fault percentage based on the plaintiff's level of liability, and this percentage is then deducted from their final case award. If, for example, they are found to be 25% liable for their personal injury, they lose 25% of the case award secured from the defendant.
Will the Defendant Go to Jail for Causing a Personal Injury?
The defendant who caused your personal injury could face criminal charges depending on the scope and severity of their actions. If they engaged in any intentionally harmful behavior that caused your damages, this is very likely to result in criminal prosecution. If, for example, you were hit by a driver who was distracted behind the wheel, they could face a fine alongside their liability for your civil damages, but they would be unlikely to go to jail. However, if a driver who was under the influence of alcohol hit you, they would face conviction for driving under the influence and possibly face jail time for their actions.
How Long Does a Personal Injury Case Take to Resolve in Burbank?
Several factors determine how long it will take you to resolve your personal injury claim. First is the defendant's willingness to accept responsibility for the accident. A swift settlement benefits the defendant, but if they are unwilling to negotiate or deny liability, then litigation will ensue, and this will likely take several months to complete. It's also possible for a case to require more time to finish due to the severity of the plaintiff's claimed damages. Your Burbank personal injury attorney can offer an estimate of how long it will take to complete your proceedings.
The attorneys at the Law Offices of Carl D. Barnes have years of professional experience in personal injury law, and our team has secured favorable outcomes for many past clients' cases. We are ready to leverage this experience in your personal injury case and help you secure maximum compensation for your losses. If you're ready to speak with a Burbank personal injury attorney about your legal options, contact us today to schedule a free consultation with us.