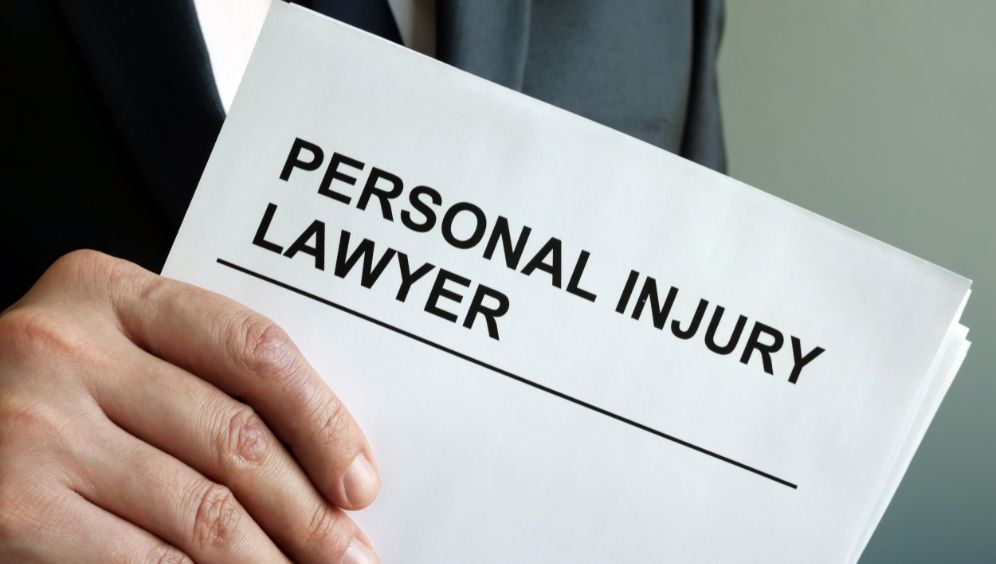 Bakersfield Personal Injury Attorney
The likelihood that a person will suffer an injury at some time in their life is very probable. No matter the precautions we take or the safety measures we put in place, accidents will happen. Unfortunately, some of those accidents will occur because others are not paying the same careful attention to their actions every day and put others around them at risk. When you or a loved one are injured because of the carelessness or negligence of another, you shouldn't be left paying the bill. While some accidents cause injuries that are more severe than others, any accident can mean medical bills, time out of work, or more.
At the Law Offices of Carl D. Barnes, our team of Bakersfield personal injury attorneys knows how inconvenient and time-consuming recovering from an injury can be. We also know that there are some injuries that may never heal and could leave you with long-term medical care needs. Whether you suffer short-term injuries that require immediate medical attention or your injuries are more long-term with extended medical care required, the cost for this should not be left to you. Our team fights aggressively to recover damages you may be entitled to because of the fault of others. We investigate your claim thoroughly and provide you with the representation you deserve so you can focus on what's important: healing.
Types of Personal Injury Cases We Handle in Bakersfield, CA
Personal injury law applies to a wide range of accidents that a person may experience. Our team is experienced and skilled at litigating many different types of potential personal injury claims in Bakersfield, CA, including:
Catastrophic injuries. These life-changing accidents are as bad as they sound. They often need extensive medical attention at the time of the accident and will significantly impact you and your family's future with long-term medical care. These types of injuries not only cause you to miss work but may change the type of work you are able to do as you move forward in life, ultimately decreasing your earning capacity. Modifications may need to be made to the home in order to accommodate future needs for any injuries that leave you permanently disabled.
Motorcycle accidents. While motorcycles are exciting and can be a lot of fun, they are very dangerous and offer little to no protection for those who ride. While you may be a safe motorcyclist, their small frame makes them difficult to see, and those who ride may discover they are quite accident-prone. Unfortunately, for those who suffer an injury while riding a motorcycle, their injuries may be quite extensive as they may suffer broken bones, brain injuries, or even damage to the spinal cord.
Car accidents. Most drivers will experience a car accident in their lifetime as the roads continue to see more and more drivers utilizing them. Coupled with the many distractions to drivers, that is a recipe for disaster. While a car accident may appear to offer more safety to those involved than a motorcycle accident, these can be just as devastating because of the rate of speed, the type of collision, and many other factors. While cars may offer more safety features, injuries could still be severe and life-altering. California allows those injured in an automobile accident to hold at-fault drivers responsible for injuries suffered due to negligence. Whether a passenger, a driver, or a customer in a rideshare, you are entitled to seek compensation.
Spinal cord injuries. The literal backbone of the body is also one of the most delicate and life-altering bones if injured. Injuries to the spinal cord can leave you permanently disabled and out of work, and they can have detrimental impacts on many of your body's motor functions. These injuries can cause your career to end, your home to change, and require a lifetime of medical care. From difficulty breathing to eliminating the feeling in parts of your body, these unjust injuries cause more than just physical injuries, but mental ones as well.
Brain injuries. The brain is the control center for the body, and damage to it can impact our movement, our ability to think, and even our memories. Because brain damage can show itself in many different ways after an injury, sometimes well after the injury occurs, immediately receiving the help of a medical professional could make all the difference. From damage due to a cracked skull, a puncture, or a bruise, the responsibility of care for these types of injuries should not fall on you and your family. Brain injuries can alter your home and social lifestyle.
Construction accidents. Construction sites endanger more than just the workers that are present, but also the cars driving past, the pedestrians walking or biking in the area, and the roadways around it. Debris, improper signage, and other unsafe conditions put many people at risk of suffering injuries. While construction sites are necessary, they should also be safe.
Dangerous roadway conditions. Dangerous roadways are not just caused by the drivers or pedestrians that utilize them; they are also caused by improper maintenance or improper signage warning those who use them that there could be a potential for harm. In such instances, the responsibility does not fall on the driver injured in the accident but on the entity that is charged with maintaining the road. This could be the local government, city planning commission, or others who failed in their diligence to provide safe conditions.
Premises liability. Owning property is a point of pride for many people, but with that ownership, whether public or private, comes the responsibility of maintaining it for others. Injuries that occur on the property of another could be due to negligence. This can happen if there is a repair that needs to be completed and the owner fails to do so, if there is a failure to warn others of slippery conditions, or even if failing to change a light bulb that impacts light conditions ultimately causes an injury.
Defective products. Goods and services are provided to consumers for the intent of using them, but if the product or service causes an injury, the manufacturer or provider may be held responsible for the injury. This is particularly true if you were using the product or service as intended and you kept up with proper maintenance.
While these examples are not all-inclusive of personal injury cases we handle, they highlight the types of claims that are commonly seen. Through each of these examples, a pattern emerges as to what constitutes a personal injury claim.
Proving Negligence in Bakersfield Personal Injury Case
The burden of proof in any personal injury claim is the responsibility of the plaintiff. As you saw in the types of cases we handle, the pattern of responsibility must be clear, and the right evidence must be presented to prove beyond a reasonable doubt that the defendant is responsible for your injuries and should be held accountable for damages you may have or will incur as a result. The evidence must be clear and convincing in proving the following:
The defendant had a responsibility to provide a duty of care to you.
The defendant neglected their responsibility of care through an unreasonable action.
The negligent behavior caused the accident or injury for which you hold them responsible.
The injuries you sustained were directly caused by the negligent behavior.
You may be thinking that proving this is easy because you were there in the accident, and you know what happened. However, California law recognizes that there are two sides to a story and that complete fault on one person is not always the case. Because of this, they have adopted what is known as comparative negligence. This allows the court system to determine the percentage of fault between all parties involved.
For example, if you are in a car accident in which you were speeding while proceeding through a green light, but a car failed to yield for the red light, and you were unable to avoid the accident, you may conclude that they are at fault because of their failure. However, a judge may decide that you are partially at fault because if you had not been speeding, you might have been able to properly avoid the accident. If your claim is for $100,000 in damages, but the judge feels you may be 25% responsible for the accident, you may only be entitled to recoup up to $75,000 because of the comparative negligence determination.
Types of Evidence in Personal Injury Cases in Bakersfield, CA
Whenever you are involved in an accident, whether you feel you have been injured or not, there are some steps you should immediately take that could help your personal injury attorney build a case. Knowing the types of evidence that can help your case will help you make the right decision at the moment of your accident. Common types of evidence in a personal injury claim include:
Evidence from the scene. The ability to show rather than describe is always stronger. This means that after seeking medical attention for any injuries, you should collect and maintain any evidence that relates to the accident. Your next step should be to obtain a police report by contacting law enforcement. If your injury is suffered as the result of a car accident, motorcycle accident, or construction site, police reports can become one of the strongest pieces of evidence. Be sure to obtain information from others at the scene that could be utilized as witnesses or others that were involved in the accident itself. The more information you are able to gather reasonably will be helpful for your attorney in building your case.
Relevant physical evidence. Physical evidence further illustrates the scene, the extent of the damages, or the experience of the incident. This could include everything from stained or damaged clothing to remnant pieces of a defective product. Any physical evidence that you can collect to help the court visualize the incident is important.
Documentation is the paper trail that matters, from any initial medical treatments you received to documents from work that can help show missed shifts or changes in work duties as a result of the injuries you may have sustained. Keep all receipts of anything related to your medical expenses or required transportation as a result of the injury or loss of a vehicle. Keep in mind that some injuries set in after an accident has occurred, so it is recommended to always be checked by a medical professional, even if you feel okay.
Video, photographic, or witness testimony. Some of the most useful witnesses are photographs and videos that can help support your account of the incident. While not perfect evidence, it certainly helps to paint a picture for the court as if they were there. The ability to show the scene or the occurrence can strengthen your case.
This evidence can help strengthen any personal injury claim, but reviewing the facts and being honest with your attorney will allow them to guide you through the options you have available.
How a Bakersfield Personal Injury Attorney Can Help
Personal injury claims may seem easy to litigate on your own as you are just presenting facts. However, the decision to proceed independently of an attorney in an effort to save on costs could cost you much more in the final settlement, if any, related to your claim. Personal injury attorneys have the skill and experience to help you build a case that could maximize the damages you are able to recover. The benefits of working with a personal injury attorney include:
Protecting your rights. Just like in a criminal case, you are entitled to specific rights throughout the legal process. You have the right to seek damages and to work with an attorney who will keep your interests in mind. This is particularly important when you are negotiating with other parties and their insurance companies who are seeking to settle for as little as possible instead of what you may truly be entitled to. You have a right to challenge any potential settlement in court.
Conducting a thorough investigation. Attorneys have many tools at their disposal through the work they do. This means they have the ability to conduct independent investigations and evidence gathering to be sure the strongest information is available for use in proving the fault of any potential defendant.
Ensuring proper witnesses. Witnesses are more than just those that were at the scene of the incident. Witnesses can include testimony that could speak to industry standards for particular products that may have malfunctioned or were not built to proper specifications. This testimony can help to better understand the safety and security of a product if it performs as intended.
Drafting documentation. Personal injury claims have a slew of documents that need to be prepared and filed within specific time frames and to certain specifications. This includes communications with insurance companies, the court, and the defendant's legal team. Ensuring these meet the proper preparations falls into the hands of your skilled attorney.
Representing you in negotiations is one of the key roles of a personal injury attorney. They work to ensure you receive fair and justified compensation for any and all damages that you may be entitled to. With their negotiation skills, your case could avoid the courtroom and reach a settlement in the early stages.
These are just a few of the many benefits that you could receive from a skilled and experienced personal injury attorney.
FAQs About Bakersfield, CA Personal Injury Laws
What Percentage Do Most Personal Injury Lawyers Take?
The circumstances of each case are unique, and the final costs for an attorney could vary depending on those costs. However, most personal injury attorneys do not take payment unless you win. If your case is successful in reaching a settlement, attorneys will generally receive a 33% compensation rate.
How Long After an Accident Can You Sue for Personal Injury in California?
Personal injury claims must be filed within two years of the injury. If the injury is not apparent immediately after an accident, then the claim must be filed within one year of the injury's discovery. It is important to use medical documentation to help you with your case and to ensure that your filing is complete within the statute.
How Long Does a Personal Injury Case Take in California?
Each personal injury case is unique, and the timeline for each could vary. Most claims will seek to settle with mediation rather than litigation. The mediation process lasts, on average, between 9 and 18 months, with the actual negotiations lasting a couple of days. If it is litigated in court, it could mean your claim could take over two years.
What Is Considered Personal Injury in California?
The term personal injury applies to cases where a person has been mentally or physically harmed through negligent actions committed by a person, entity, or party. This can happen in a number of ways, such as vehicle accidents, product malfunction, poor safety conditions, or any number of other instances.
Contact Our Bakersfield Personal Injury Attorneys Today
If you or a loved one have been injured because of the negligence of another person or entity, get the help that you deserve from the skilled and experienced personal injury attorneys at the Law Offices of Carl D. Barnes. Our attorneys have experience in multiple areas of personal injury and are prepared to fight aggressively for the compensation you may be entitled to. Let us focus on your case while you focus on healing. Contact our offices today.