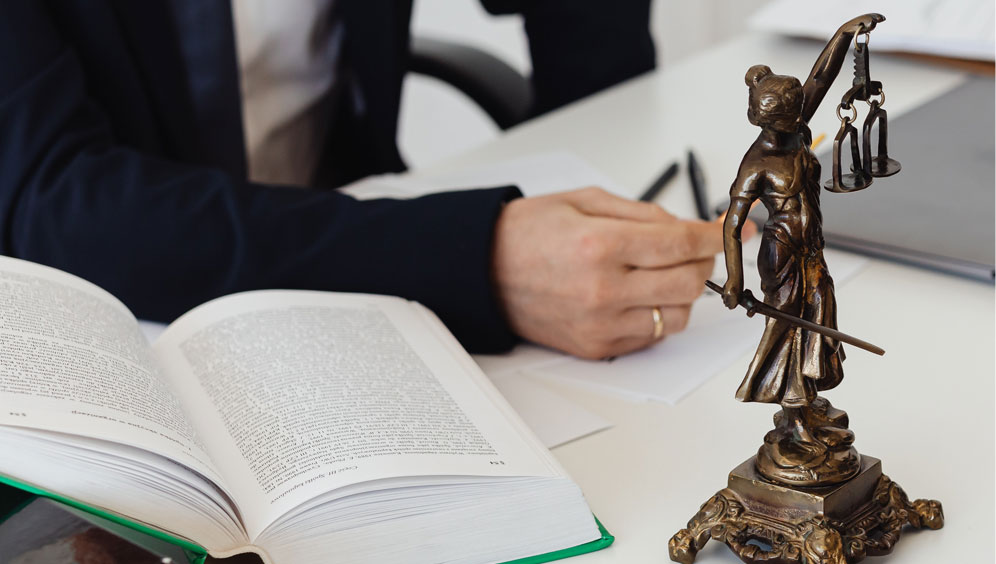 An Experienced And Dedicated Personal Injury Team In Your Corner
At the Law Offices of Carl D. Barnes, our committed Pasadena-based attorneys understand the significant impact a personal injury can have on you and your family. The struggle to adjust to lost wages, mounting medical bills, and pain and suffering forces a severe strain on many families.
Our firm understands your frustration, and we are here to leverage our four decades of combined legal experience to help clients just like you fight for compensation and protect your future. Trust our team's strong reputation for obtaining real results for clients in California and across the nation.
With extensive knowledge in personal injury cases in your corner, our firm will fight for your best interests and maximum compensation in personal injury cases, including:
Aviation and maritime injuries
Premises liability cases such as injuries sustained in slip-and-fall accidents, animal bites, construction site mishaps and more
Wrongful death cases
Products liability cases
Click the links below to learn more about how our lawyers capitalize on 40 years of combined experience to provide trusted legal counsel for clients just like you.
A Cut Above The Competition
Our Pasadena-based firm maintains an edge over the competition by offering victims in personal injury cases:
A strong track record of successfully securing compensation for victims
Decades of combined legal experience
24/7 availability
Se Habla Español
Free consultations
No fees unless we win or settle your case
Call Now To Speak To An Experienced Pasadena Personal Injury Attorney
Do not delay your chance to secure compensation for your injuries and protect your family's future. Reach out to our committed legal team and make an appointment for a free consultation. With our contingency-based representation, you pay no fees for our services unless we secure a settlement in your case. Call today and learn why victims of personal injury cases and their loved ones trust our firm to represent their best interests.
Reach our office at 800-622-7637 or send us an email to learn more. Se habla Español.
the risk of an unfair or illegthe risk of an unfair or illegthe risk of an unfair or illegthe risk of an unfair or illegthe risk of an unfair or illegthe risk of an unfair or illegthe risk of an unfair or illegthe risk of an unfair or illegthe risk of an unfair or illegthe risk of an unfair or illeg
unfair or illegthe risk of an unfaiunfair or illegthe risk of an unfaiunfair or illegthe risk of an unfai
the risk of an unfair or illegthe risk of an unfair or illegthe risk of an unfair or illegthe risk of an unfair or illegthe risk of an unfair or illegthe risk of an unfair or illegthe risk of an unfair or illegthe risk of an unfair or illegthe risk of an unfair or illegthe risk of an unfair or illeg
the risk of an unfair or illegthe risk of an unfair or illegthe risk of an unfair or illegthe risk of an unfair or illegthe risk of an unfair or illegthe risk of an unfair or illegthe risk of an unfair or illegthe risk of an unfair or illegthe risk of an unfair or illegthe risk of an unfair or illeg
isk of an unfair or illegthe risk of an unfair or illegthe risk of an unfair or illegthe risk of an unfair or illegthe risk of an unfair or illegthe risk of an un
the risk of an unfair or illegthe risk of an unfair or illegthe risk of an unfair or illegthe risk of an unfair or illegthe risk of an unfair or illegthe risk of an unfair or illegthe risk of an unfair or illegthe risk of an unfair or illegthe risk of an unfair or illegthe risk of an unfair or illeg
the risk of an unfair or illegthe risk of an unfair or illegthe risk of an unfair or illegthe risk of an unfair or illegthe risk of an unfair or illegthe risk of an unfair or illegthe risk of an unfair or illegthe risk of an unfair or illegthe risk of an unfair or illegthe risk of an unfair or illeg

isk of an unfair or illegthe risk of an unfair or illegthe risk of an unfair or illegthe risk of an unfair or illegthe risk of an unfair or illegthe risk of an un

the risk of an unfair or illegthe risk of an unfair or illegthe risk of an unfair or illegthe risk of an unfair or illegthe risk of an unfair or illegthe risk of an unfair or illegthe risk of an unfair or illegthe risk of an unfair or illegthe risk of an unfair or illegthe risk of an unfair or illeg