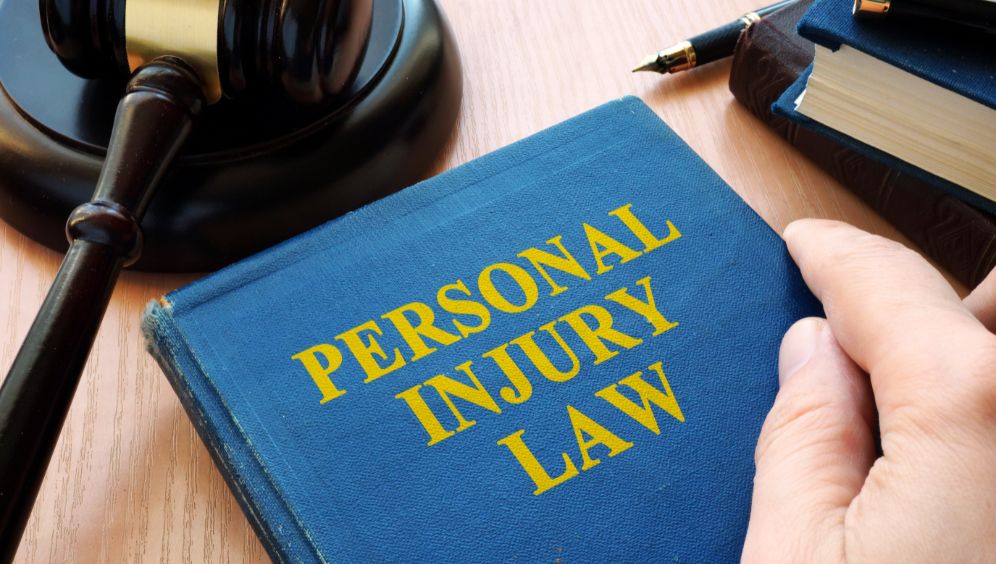 Rosemead Personal Injury Attorney
Personal injuries happen every day in the Rosemead area from a wide range of causes. Whenever someone else's actions harm another party, the situation is likely to escalate to a personal injury case. This is a civil suit for damages that aims to help the victim become as "whole" as possible again after their injury. If you believe another party is responsible for causing an injury and/or economic loss that you recently experienced, a Rosemead personal injury attorney is the ideal asset to have on your side as you seek compensation for the losses you suffered.
Representing Personal Injury Claims in Rosemead, CA
The attorneys at the Law Offices of Carl D. Barnes have years of experience handling injury cases, and we know what kind of legal obstacles you will encounter as you seek compensation for the losses you suffered. If another party's negligence or illegal misconduct resulted in an injury, there is no reason for you to bear the cost of their negligence on your own. Our firm will help you ensure accountability and guide you through the proceedings necessary to recover compensation for your losses.
Types of Personal Injury Claims We Handle
Anyone who intends to file any sort of personal injury claim in Rosemead needs an attorney who has not only significant personal injury experience but also specific experience with cases similar to theirs. The team at the Law Offices of Carl D. Barnes accepts all sorts of personal injury cases, including:
Motor vehicle accident claims. Traffic accidents are a leading cause of accidental injuries and deaths throughout the United States each year. In California, all drivers are required to carry auto insurance, and filing a claim against the insurance of the driver who hit you is likely to be your first option for recovering compensation for your losses. We can assist you in filing your insurance claim and resolving any problems that might arise between you and the insurance carrier. In addition, if you need to take further legal action to recover damages their insurance can't compensate, we'll help you build a personal injury claim.
Premises liability actions. All private property owners have a legal duty of care to ensure their properties are safe for lawful visitors, addressing any foreseeable safety hazards as they arise. Therefore, if you suffered a slip and fall or similar injury on property belonging to someone else in Rosemead, they are likely to be liable for those damages under the state's premises liability laws.
Construction accident claims. Construction is one of the most dangerous industries, and recovery from any work-related injury is likely to start with a workers' compensation claim. Our team can help assess fault for your recent construction accident and guide you through whatever proceedings are necessary to secure compensation for your losses.
Claims for catastrophic injuries. A personal injury qualifies as catastrophic when the victim suffers permanent harm because of the defendant's actions. If another party caused you to develop a disability that impairs your ability to work and earn income and/or live independently, they are not only liable for the economic toll the injury takes but also the physical pain you endured and the psychological impact of their actions.
Wrongful death claims. A wrongful death occurs whenever a personal injury is fatal. If another party caused a fatal accident taking the life of a loved one, you might have grounds to file a wrongful death claim. In many respects, a wrongful death claim effectively replaces the personal injury claim the victim would have been able to file if they had survived.
Whatever your personal injury claim entails, you can rest assured that our team has the skills and resources necessary to not only firmly establish the defendant's liability but also to expose the full extent of the damages to maximize your case award.
Compensation for Your Personal Injury in Rosemead
Under California's personal injury laws, the plaintiff can seek accountability and compensation for all the financial losses due to the defendant's negligence or misconduct. First, the plaintiff must prove that the defendant lacked reasonable care or engaged in some kind of willful misconduct that directly resulted in their claimed damages. Once they have established fault, the next phase of their case is proving the scope of the damages caused by the defendant.
The economic damages that many personal injury plaintiffs can claim include health care expenses, lost income, and property damage. Depending on your personal injury, you could have the option of filing an insurance claim against the defendant, and this may provide some valuable initial compensation. However, state law allows you to seek full repayment of both immediate and future losses resulting from the responsible party's negligence or misconduct.
When it comes to medical expenses, the defendant must pay for the cost of any and all treatments you need to reach what is called "maximum medical improvement." Similarly, if you cannot work because of your injuries, the defendant is liable for the income you cannot earn while you get better. Finally, if the incident permanently disabled you, the defendant also faces liability for lost future income.
State law also permits the plaintiff of a personal injury case to seek recompense for their pain and suffering. There is no limit on this aspect of recovery in many personal injury cases, and your Rosemead personal injury lawyer will help you determine a fair amount to include in your claim. Some plaintiffs will justifiably secure several times their claimed economic damages in pain and suffering compensation to reflect the seriousness of their experiences. When you hire the Law Offices of Carl D. Barnes for your personal injury case, we will strive to maximize your final case award and to help you secure compensation as swiftly as possible.
FAQs About Rosemead, CA Personal Injury Law
Do I Need to Hire a Rosemead Personal Injury Attorney?
Technically, no, there is no law that requires a personal injury plaintiff to have legal counsel in their recovery efforts. You can try to file your case on your own. However, any personal injury case has the potential to escalate into a hotly contested legal battle, and you could encounter unexpected challenges you won't know how to address on your own. Securing legal counsel can significantly improve your chance of winning your case and maximizing the compensation you secure.
How Quickly Will My Personal Injury Case Settle?
Most of the personal injury cases filed in Rosemead and throughout the state end in private settlement negotiations. The settlement process allows all parties involved to reach a mutually agreeable conclusion, but only if they are willing to negotiate and compromise. If the defendant's liability is beyond question and you have experienced legal representation, it should only take a few weeks to finalize your settlement.
How Much Could My Personal Injury Claim Be Worth in Rosemead?
The total potential value of any personal injury claim depends on multiple variables. State law allows the plaintiff to claim complete repayment of their immediate and future medical expenses, lost income, and property losses incurred because of the defendant's actions. They may also recover pain and suffering compensation. For the greatest chance of securing the maximum amount of compensation possible under state law, it is vital to work with an experienced Rosemead personal injury attorney.
How Much Does a Rosemead Personal Injury Attorney Charge?
When you hire the Law Offices of Carl D. Barnes for your personal injury claim, we will not charge a legal fee upfront, nor do we expect legal fees throughout your case proceedings. Our firm takes personal injury clients, charging only a contingency fee, meaning we only take legal fees once we win a client's case. The contingency fee you pay is a portion of your total case award, and you keep the remainder. If we cannot secure compensation on your behalf for any reason, you pay no charges.
What if I Partially Caused My Personal Injury?
California upholds a pure comparative negligence law. In the event you bear partial liability for causing your claimed damages, you will have a fault percentage assigned to you by the judge overseeing your case. This percentage is then taken from your final case award to reflect your shared fault. For example, bearing 10% fault for a $200,000 claim would mean losing $20,000 from the final case award. Consult your Rosemead personal injury attorney if you have any concerns about sharing fault for your claimed damages.
The Law Offices of Carl D. Barnes has a great deal of professional experience handling personal injury cases, from those arising from motor vehicle accidents to premises liability suits and wrongful death actions. Whatever your situation entails, you can expect compassionate and responsive communication with our team through every stage of your case. If it's time for you to explore your options for legal recourse with the help of an experienced Rosemead personal injury attorney, contact us now to set up a free meeting to learn more about the legal services we offer.