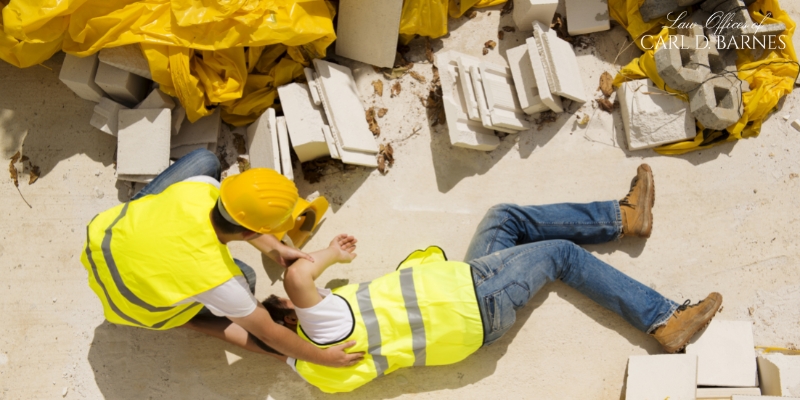 Construction Accident Attorney in Pasadena, CA
Construction is statistically one of the most dangerous industries in which anyone can work, and the construction industry reports thousands of workplace injuries and deaths every year in the United States. If you work in the construction industry and sustain an injury in an accident, it is natural to have many legal questions concerning your ability to recover compensation for your losses. In addition, some construction accidents can have devastating effects, leaving victims permanently disabled and unable to work. Whatever your case entails, you need legal counsel you can trust from an experienced Pasadena construction accident attorney.
Legal Counsel for Construction Accident Victims in Pasadena, CA
The Law Offices of Carl D. Barnes has assisted many Pasadena, CA, area clients in a wide range of civil cases pertaining to construction accidents. We understand the challenges plaintiffs in these cases typically face and the many questions they usually have following construction accidents. Our team can provide the legal support and compassionate guidance you need during the problematic legal proceedings that often follow construction accidents in California.
What to Expect From a Pasadena Construction Accident Attorney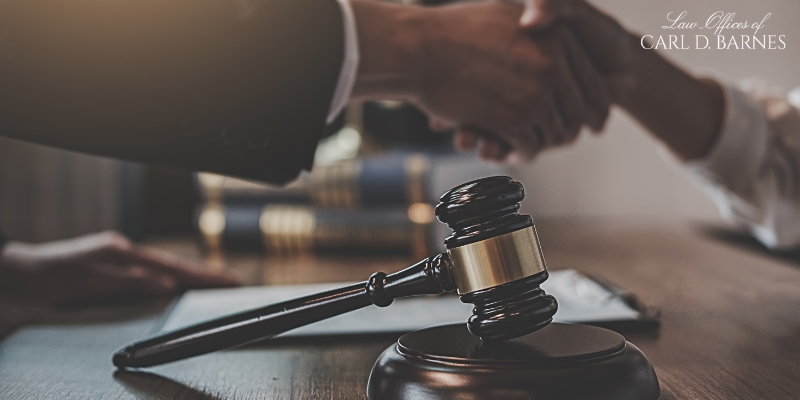 An experienced Pasadena construction accident lawyer can provide several critical legal services that help you and your family recover from your recent injury at work. California state law requires every employer to carry workers' compensation insurance, and you likely have grounds to file a claim if your employer has appropriate insurance coverage. However, the claim process is difficult, and you need legal counsel from an attorney experienced in handling workers' compensation cases to ensure the best possible result.
However, if you win your workers' compensation claim after a construction accident injury in Pasadena, this may not fully cover your losses. You might need to pursue a third-party personal injury claim against the party who caused your accident to ensure the fullest possible recovery from your damages. The attorneys at the Law Offices of Carl D. Barnes have extensive experience handling difficult personal injury cases and can provide the legal representation you need to navigate your case successfully.
How Do Construction Accidents Happen?
Construction is an inherently dangerous field, and construction workers face numerous risks every day on the job. Accidents can happen for many reasons without warning:
Ladders, scaffolds, and mechanized lifting devices may be necessary for workers to reach high places, but these devices are often responsible for falls and serious injuries.
Heavy equipment must be used correctly, or it can easily cause devastating injuries to workers.
Defective materials and equipment can sometimes cause injuries, and manufacturers are liable under the product liability laws of California.
Negligence from co-workers, subcontractors, or third parties can easily result in construction accidents.
If construction workers are doing a job on private property and the property owner fails to warn them of known safety risks, the property owner could face premises liability claims from injured workers.
Construction workers who must drive to deliver tools and supplies to job sites may experience car accidents due to the negligence of third-party drivers.
When a construction worker causes their own injury due to a mistake, or if a construction accident happens because of the negligence of a co-worker, the victim will likely be able to file a workers' compensation claim. However, if liability for a construction accident falls to any third party, the victim has the right to pursue a personal injury claim as well.
Compensation for Your Construction Accident Injury in Pasadena, CA
California's personal injury laws allow plaintiffs to seek full compensation for any economic damages suffered because of the actions of the defendants named in their claims. When an injured worker has grounds for a personal injury suit, their Pasadena construction accident attorney can potentially help them recover:
Medical treatment costs, both immediately following the accident and anticipated long-term medical expenses. If the victim suffered a catastrophic injury likely to require ongoing treatment, such as a spinal cord injury or brain injury, the defendant is responsible for these costs as well.
Lost income. The victim of a construction accident may be unable to work until they recover. Workers' compensation benefits may provide some relief from their lost income but will only pay up to about two-thirds of the claimant's average weekly wages. A personal injury claim can allow the victim to obtain compensation for lost income not covered by their disability benefits. Additionally, they can seek compensation for lost earning capacity if they will not be able to return to work in the future due to the severity of their injury.
Pain and suffering. California law allows a plaintiff in a personal injury suit to seek financial compensation for physical pain and psychological distress resulting from their accident. Your Pasadena construction accident attorney can help you determine an appropriate amount based on how serious your injuries are and whether you face long-term medical complications because of them.
A successful third-party personal injury claim, in addition to a workers' compensation claim, can help the victim of a construction accident recover more fully than they initially expected. The best thing to do to increase your chances of success with a personal injury claim for a construction accident injury is to hire an experienced personal injury lawyer to represent your case.
Legal Options for Victims Injured In Construction Site Accidents
Employees working in construction environments face a multitude of dangers each day. When they suffer injuries, they are frequently severe and life-changing, especially in accidents involving electrocutions, dangerous equipment, explosions, cave-ins and other hazardous conditions.
Victims of these serious injuries often face long recoveries, expensive surgeries and prolonged periods of unemployment.
Fortunately, individuals have recourse options. However, obtaining monetary damages requires skilled and knowledgeable legal representation.
Over Four Decades Of Collective Experience
At the Law Offices of Carl D. Barnes, we have over four decades of combined experience fighting for the rights of workers and other individuals injured on dangerous construction sites. Whether you have sustained a traumatic head injury, back injury or amputation, we can help.
Potential Compensation Available
Frequently, our California attorneys help injured workers pursue third-party lawsuits via:
Premises liability claims against a negligent property owner who failed to provide you with a safe and secure work environment.
Products liability claims against the manufacturer of defective or faulty construction equipment that led to your injuries.
Why Choose Our Firm?
Satisfied clients refer friends, family and co-workers to our firm because of the service we offer:
24/7 availability to all retained clients
Extensive personal injury knowledge built on 40 years of combined experience
A track record of successfully securing real results for clients
Free consultations and contingency-based legal representation
Make An Appointment Today. Free Consultations.
Start fighting today to get the compensation you need to help pay your medical bills, lost wages and more. Schedule a free consultation with an experienced personal injury lawyer today.
Call our Pasadena office at 800-622-7637 (800-6BARNES) or reach us via email.
Find Legal Counsel Now
California only provides a two-year statute of limitations for personal injury claims, and you could face even tighter deadlines for legal action if you must file a workers' compensation claim for your construction accident injury. The Law Offices of Carl D. Barnes has years of experience guiding clients through difficult legal proceedings related to personal injuries, and we're ready to leverage this experience on your behalf.
When you choose our team as your Pasadena construction accident lawyers, you can expect ongoing guidance and responsive updates about your case's progress until we secure a favorable outcome. We can help you establish liability for your construction accident and ensure accountability for the party or parties responsible for causing your damages.
To explore your legal options for recourse following a construction injury, contact the Law Offices of Carl D. Barnes today and schedule your consultation with a Pasadena construction accident lawyer.