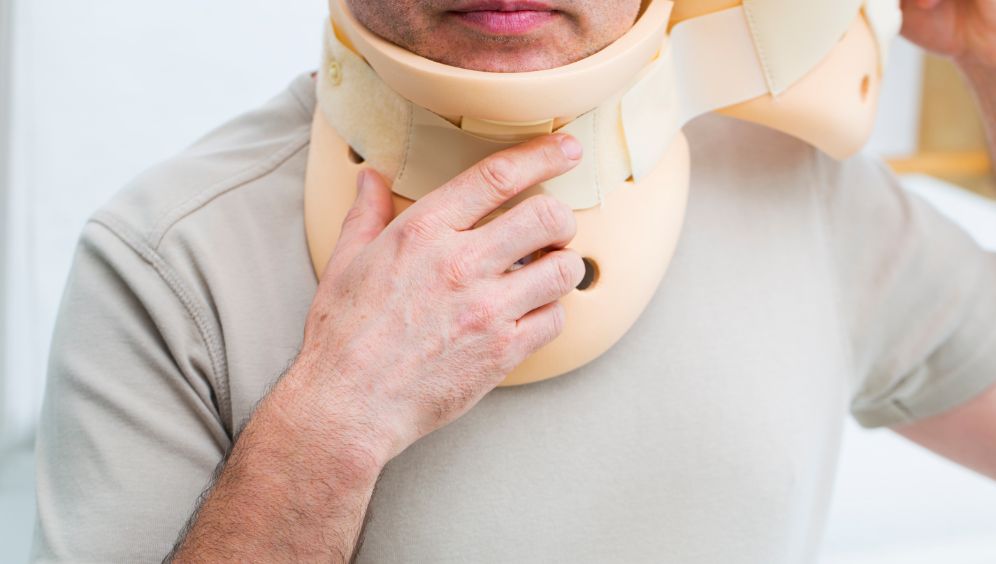 Arcadia Personal Injury Attorney
Every day, people across the United States suffer all types of personal injuries due to the negligence and misconduct of others. Each state enforces different laws for resolving personal injury cases, and California's personal injury statutes are some of the most robust and flexible in terms of helping plaintiffs recover their damages. If you recently suffered any type of harm due to the actions of another party in Arcadia, a personal injury attorney can provide the compassionate legal counsel you need to navigate your recovery efforts as effectively as possible.
Experienced Legal Counsel for Arcadia Personal Injury Cases
The attorneys at the Law Offices of Carl D. Barnes have more than 40 years of professional legal experience handling personal injury claims on behalf of our clients. We have cultivated a reputation as one of the leading personal injury firms in the Arcadia area and have secured many substantial case awards on behalf of past clients. Our team is confident that we can not only assist you in building a compelling personal injury claim that seeks maximum compensation for your damages but do so in a much shorter time than you might expect.
Common Personal Injury Claims Our Firm Handles
If you need an attorney to help you with a personal injury claim, it is vital to select an attorney with experience in cases similar to yours. The attorneys at the Law Offices of Carl D. Barnes can guide our clients through the most challenging civil court proceedings, and we have experience with many kinds of personal injury cases. Some of the most common types of cases we accept on behalf of Arcadia clients include:
Motor vehicle accidents, which often lead to difficult auto insurance claims, followed by personal injury cases when insurance alone can't compensate a victim's losses.
Truck accident claims, which are often more difficult to resolve than standard motor vehicle accident cases and raise more challenging questions of liability.
Catastrophic injury claims, which involve life-changing injuries that permanently diminish a victim's ability to work and their quality of life.
Dog bite claims, which fall under California's strict liability rule, meaning dog owners are liable for any and all damage their pets cause others.
Premises liability cases, which implicate negligent property owners as liable for the injuries that lawful guests and visitors suffer on their properties.
We can assist a client with other types of personal injury claims as well, and we take time to develop individualized legal strategies for all our clients. Our goal in every case we accept is to help our client determine who is responsible for their damages, expose the full scope of those damages, and guide them through the proceedings necessary for ensuring accountability.
Claimable Damages in Arcadia Personal Injury Cases
Many people who experience personal injuries are initially aware of their ability to pursue legal recourse, but they are unaware of the full scope of damages they can seek from the defendants in their cases. Under the state's personal injury statutes, a plaintiff can seek compensation for any economic losses from the defendant's actions, including:
Medical expenses. If you suffered a physical injury of any kind as a result of another party's negligence or misconduct, your Arcadia personal injury attorney could help you recover compensation for any and all medical treatment you require to heal completely from your injury. This includes immediate health care costs following the incident in question, as well as long-term medical expenses.
Lost income. Some personal injuries are severe enough that victims cannot work until they recover. You can seek repayment of your lost wages during your recovery period, and if you cannot return to your job, the defendant is liable for the future income you are no longer able to earn.
Property damage. If the defendant's actions damaged your personal property, you could seek compensation for your repair or replacement costs through your civil suit.
Economic damages in the personal injury claim may be substantial, but if you suffered any permanent harm of any kind, the compensation for pain and suffering you secure could eclipse the total economic recovery you reach with your attorney's help. California law does not limit compensation for pain and suffering for personal injuries except in medical malpractice cases. An experienced Arcadia personal injury attorney can help their client assess the full scope of the future complications they are likely to face from the incident in question and determine a suitable amount of compensation for pain and suffering to include in their lawsuit.
Proving Liability and Resolving Your Case
Most personal injury claims focus on acts of negligence, but it is also possible for an intentional act to result in a personal injury. To succeed with a personal injury claim, the victim must identify the party or parties responsible for causing their damage and then prove the full scope of that damage. Under the state's pure comparative negligence law, it is possible for more than one party to bear fault for a personal injury, including the plaintiff.
When multiple parties share liability for causing a personal injury, each party will receive a fault percentage from the judge handling their case. In the event a plaintiff shares fault for causing their personal injury, their fault percentage is how much is deducted from their final case award. For example, a plaintiff who is 30% at fault for their personal injury will lose 30% of their case award, but they can still recover the remainder from the defendant.
Ultimately, many factors can come into play that complicates a personal injury case, and the average person is unlikely to be able to manage these variables effectively on their own. Instead of risking your recovery by trying to handle everything on your own while managing your recovery, have an experienced attorney provide the ongoing legal counsel you need to feel more confident about your situation. The attorneys at the Law Offices of Carl D. Barnes can provide the legal representation you need to approach your recovery efforts with peace of mind.
FAQs About Arcadia, CA Personal Injury Law
What Does It Cost to Hire an Arcadia Personal Injury Attorney?
The attorneys at the Law Offices of Carl D. Barnes strive to ensure our legal counsel is accessible to those who need it, so we take clients who only pay us if we win. There are no upfront or ongoing attorneys' fees when you choose our firm to represent you, and you will pay nothing if we are unable to secure compensation on your behalf. If we win your case, our contingency fee is a small percentage of your final case award.
Will I Obtain a Larger Settlement With a Personal Injury Lawyer?
You may have a firm grasp on your immediately recognizable economic damages, but you are likely to struggle when it comes to proving unrealized future damages that are claimable in the personal injury action. Hiring an experienced Arcadia personal injury attorney not only improves your chances of winning your case, but they can also significantly improve the total amount of compensation you secure from the defendant.
How Long Do I Have to Start a Personal Injury Claim in Arcadia?
California enforces a two-year statute of limitations on personal injury cases. This means a plaintiff must file their civil suit within two years of their injury. This might seem like more than enough time to compile and file your case, but it is always best to work quickly when it comes to starting your case proceedings. Additionally, starting as soon as possible ensures the freshness of any evidence you may need to prove liability for your damages.
What Is My Personal Injury Case Worth in Arcadia?
It's natural to wonder how much compensation you could obtain if you succeed with the personal injury suit. The average plaintiff will recover full compensation for all of their economic losses as well as additional compensation for pain and suffering. Remember that you can seek compensation for both immediate and future economic damages, and the potential value of your case can fluctuate dramatically based on multiple factors.
Do I Really Need to Hire an Arcadia Personal Injury Attorney?
Technically, there is no legal requirement for you to hire an attorney to assist you with a personal injury claim. It's possible to pursue compensation on your own, but doing so would likely be far more challenging than you expect; there is no guarantee you will secure as much compensation as an experienced attorney could obtain on your behalf. Hiring legal counsel you can trust significantly improves your chances of winning your case and maximizing your recovery.
The attorneys at the Law Offices of Carl D. Barnes are prepared to provide the compassionate and responsive legal representation you need to reach the best possible outcome for a personal injury case. We have more than 40 years of professional experience helping clients in Arcadia and surrounding communities with their personal injury cases, and our team is ready to apply this experience to your recovery efforts. Contact us today to schedule a free consultation with an Arcadia personal injury attorney to start working toward your recovery.