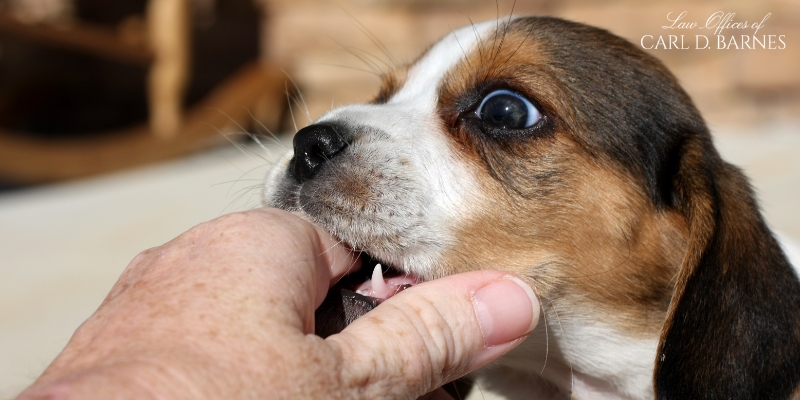 Dog Bite Attorney in Pasadena, CA
Dogs are widely popular pets in Pasadena, CA, and throughout the United States. Unfortunately, while most people are lucky enough to have only positive interactions with dogs, and most dogs are friendly and agreeable around people, dog bite injuries do happen throughout California each year. While some dog bites result in minor injuries treatable with home first aid supplies, other dog attacks are far more damaging, sometimes resulting in catastrophic damage to the victim.
Legal Counsel for Dog Bite Victims in Pasadena, CA
If you or a loved one recently sustained injuries in a dog attack, a Pasadena dog bite lawyer is the best resource you can consult to determine your options for recovery. In addition, the right attorney can assist you in holding the dog's owner accountable for your losses, potentially securing more compensation than you initially expected.
The Law Offices of Carl D. Barnes has years of experience representing clients throughout the Pasadena, CA, area in a wide range of personal injury cases. California enforces specific laws pertaining to dog attacks, and while some of these statutes may seem straightforward at first, your claim could escalate to a far more complex series of legal proceedings than you are prepared to face alone. Our team can provide the guidance and support you need to ensure accountability for your losses and navigate your case successfully.
California Dog Bite Laws
California upholds a strict liability rule that applies to dog attacks. Whenever a dog injures a person, the dog's owner is strictly liable for the victim's injuries. Some states enforce "one bite" laws that protect dog owners for the first time their pets injure others, but there is no such statute in California.
The prerequisites to establish strict liability for a dog attack are lawful presence and lack of provocation. For example, you could not file a dog bite lawsuit against a dog owner if you somehow provoked the dog to attack. This may include threatening the dog or the dog's owner or abusing the dog. Additionally, strict liability applies only when the victim is lawfully present at the location of the attack. For example, you are not liable for their injuries if your dog bites and injures an intruder in your home or a trespasser on your private property.
Potential Damages in a Dog Bite Claim in Pasadena, CA
Dogs are capable of inflicting serious injuries on people. While larger dogs are more often responsible for severe or life-threatening dog attacks, smaller dogs are also capable of causing devastating injuries. For example, a dog attack can potentially result in soft tissue damage, puncture wounds, crushing injuries, and nerve damage if the dog bites an arm or leg. Bites may also spread diseases often carried by dogs. In addition, dogs can knock people to the ground, potentially causing bone fractures and traumatic brain injuries.
Your Pasadena dog bite attorney will help you calculate the damages you can include in your personal injury claim, such as:
Medical treatment costs. The dog's owner is responsible for any medical expenses you incur from the dog attack. These expenses can include short-time treatment costs immediately following the attack and any costs for necessary ongoing treatments the victim requires.
Lost income. A dog attack could leave the victim unable to work, and the dog's owner would be liable for their lost income during this time. Additionally, the dog's owner could face liability for the victim's lost future earnings if they cannot return to work because of the severity of their injury.
Property damage. If the dog attack also damaged or destroyed the victim's personal property, they can include these losses in their claim.
Pain and suffering. California state law allows the plaintiff of a personal injury suit to recover monetary compensation for physical pain, psychological trauma, and emotional distress caused by a defendant's actions. For example, dog attacks can be highly traumatic and cause painful injuries. Therefore, a plaintiff may secure more in pain and suffering compensation than the combined total of their economic damages.
An experienced Pasadena dog bite lawyer will assist their client in filing their personal injury claim against the dog owner. Once the complaint is filed with the Pasadena court, the court issues paperwork to the defendant, allowing them to respond.
At this point, a personal injury case can go in one of two possible directions. First, most cases end in settlement negotiations. The parties involved meet privately to discuss a mutually agreeable resolution to the case. If they cannot settle or if the defendant refuses to settle, the case will proceed to litigation. This will take much longer for all parties involved.
What to Expect From Your Pasadena Dog Attack Lawyer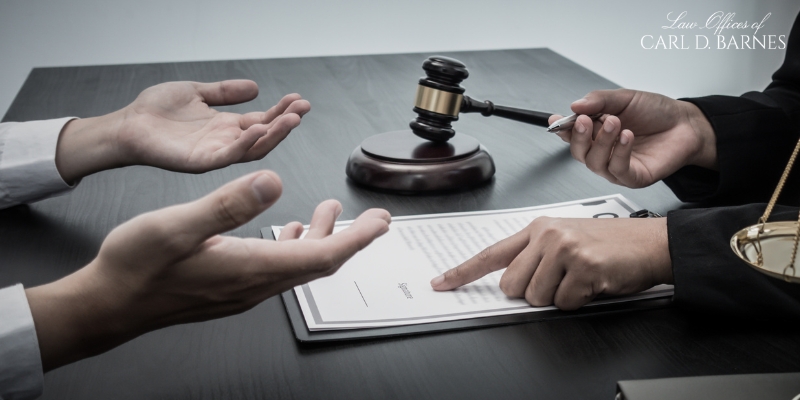 When you choose the Law Offices of Carl D. Barnes to represent you in a dog bite injury claim, our goal will be to complete your case as efficiently as possible while maximizing your total recovery. Our clients are often surprised to discover that their claims are worth more than they initially expected. We'll help you gather the records you need to establish the full scope of your immediate and future economic losses and assist you in making a strong case for appropriate pain and suffering compensation.
Our firm has helped many past clients establish liability for their damages by effectively leveraging physical evidence and witness testimony and consulting expert witnesses. If we need professional insights into your case, we may consult with medical treatment professionals, animal behavior experts, or other professionals to support your claim.
California state law provides a two-year statute of limitations for personal injury cases. This means you have two years from the date of your dog attack to file your civil claim against the dog owner. This may seem like more than enough time, but you may not be able to immediately recognize the full scope of your damages on your own. Seeking legal counsel as soon as possible after your dog attack significantly improves your chances of success with your claim.
Contact Our Pasadena Dog Bite Lawyers Today
The Law Offices of Carl D. Barnes has the experience and professional resources necessary to guide you through the complex legal proceedings ahead of you. Our team has helped many past clients maximize their recoveries under California's personal injury laws, and we're ready to apply this experience to your case. To discuss your legal options in a consultation with a trustworthy Pasadena dog bite lawyer, contact us today.