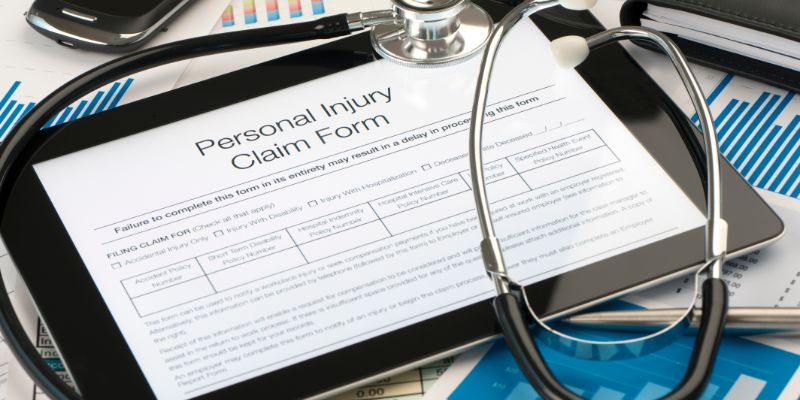 Eagle Rock Personal Injury Attorney
Personal injury is a branch of civil law. It deals with the legal ramifications of harm suffered by an individual due to another party's negligent, reckless, or intentional actions. This harm can manifest in various forms, including physical, emotional, and psychological injuries. The primary purpose of personal injury law is to provide victims with a means to seek compensation for their losses. It allows them to hold the responsible party accountable for their actions.
The concept of personal injury encompasses a diverse range of cases, such as:
Motor vehicle accidents
Slip and falls
Medical malpractice
Workplace injuries
This field of law is complex. It requires a deep understanding of legal principles, medical knowledge, and negotiation skills. This enables personal injury attorneys to ensure that justice is served for the injured parties. If you have been the victim of a personal injury, an experienced Eagle Rock personal injury lawyer can help.
Your Trusted Eagle Rock Personal Injury Attorney
Accidents and injuries can occur without warning. It can leave individuals and their families with significant emotional and financial burdens. At the Law Offices of Carl D. Barnes, we recognize the challenges faced by personal injury victims. We are committed to providing comprehensive legal representation to those in the Eagle Rock community. As your trusted personal injury attorneys, we strive to safeguard your rights. Our team can secure the compensation you are entitled to in the aftermath of an accident. We understand the intricacies of personal injury law. Our firm is equipped with the knowledge, resources, and determination needed to build a strong case on your behalf. Connect with us today for a consultation. Let us help you navigate the complexities of your legal situation.
What Types of Cases Do Our Eagle Rock Personal Injury Lawyers Handle?
Our experienced injury lawyers represent injury victims in many categories of cases, including:
Car accidents
Motorcycle accidents
Bicycle accidents
Truck accidents
Pedestrian accidents
Medical malpractice
Slip and fall accidents
Dog bites
Workplace accidents
Wrongful death
Why Choose Our Eagle Rock Personal Injury Attorneys?
At the Law Offices of Carl D. Barnes, we pride ourselves on providing personalized, compassionate legal representation for injury victims in Eagle Rock and surrounding areas. Here are some compelling reasons to choose our law firm to handle your personal injury case:
Proven Record: Our injury lawyers have a long history of securing favorable client settlements and verdicts. We have helped thousands of injury victims obtain the financial recovery they need to move forward with their lives.
Knowledge and Experience: Our legal team comprises seasoned personal injury attorneys. We have extensive knowledge of the laws and regulations surrounding injury cases. We stay up to date on the latest legal developments in the field. This allows us to maximize a favorable outcome for your case.
Client-Centered Approach: We understand that every injury case is unique. We take the time to listen to your story and understand your needs. Our firm can then tailor our legal strategy to fit your specific circumstances.
No Upfront Fees: We handle personal injury cases on a strict contingency fee basis. You do not pay any legal fees unless we successfully recover compensation on your behalf.
Clear Communication: Our attorneys can keep you informed and updated throughout the entire legal process. We can help you understand your rights and options at every stage of your case.
The Personal Injury Claims Process in Eagle Rock
Navigating the process of a personal injury claim can be daunting. Our experienced Eagle Rock personal injury attorneys can guide you through each step:
Initial Consultation: During your free initial consultation, we can review the details of your accident, answer your questions, and assess the potential value of your case.
Investigation: Our legal team can thoroughly investigate your case. This can allow us to gather evidence and establish liability. This may include reviewing police reports, medical records, witness statements, and consulting with expert witnesses.
Demand and Negotiation: Once we have built a strong case on your behalf, we can send a well-written demand letter to the at-fault party's insurance company. This outlines the damages you have suffered and the compensation you seek. We can then negotiate with the insurance adjusters to reach a fair settlement.
Litigation: Sometimes, a fair settlement cannot be reached through negotiation. Our injury lawyers are prepared to take your case to court and fight for the compensation you deserve.
Resolution: Your case can be resolved through a settlement or a court verdict. Our attorneys can ensure you receive the compensation you are entitled to. We can also help you address any post-resolution issues that may arise.
From the first meeting to the final resolution, our Eagle Rock personal injury lawyers can provide you with the personalized attention and aggressive legal representation you need. You can trust that we can do whatever it takes to get you the justice you deserve.
What Compensation Can You Recover in a Personal Injury Case?
In a personal injury case, you may be entitled to recover various types of compensation. The exact kind will depend on the nature and severity of your injuries. Our Eagle Rock injury lawyers can fight to secure compensation for the following damages:
Medical Expenses: You may be compensated for past, present, and future medical bills related to your injuries. These include hospital stays, surgeries, medications, physical therapy, and ongoing care.
Lost Wages: If your injuries have forced you to miss work, you may be entitled to recover lost wages and lost earning capacity.
Pain and Suffering: You can obtain compensation for the physical and emotional suffering you have endured due to your injuries.
Loss of Enjoyment of Life: Your injuries may have significantly impacted your ability to enjoy life as you did before the accident. If so, you may be entitled to compensation.
Property Damage: If your personal property was damaged in the accident, you might be able to recover the cost of repair or replacement.
Wrongful Death: If someone in your family has passed from an accident caused by someone else's negligence, this opens the possibility of collecting damages. These funds can be used for funeral and burial expenses, loss of companionship, and other losses that support these types of scenarios.
FAQs About Eagle Rock, CA Personal Injury Law
How long does an insurance company have to settle a claim in California?
In California, insurance companies are legally required to acknowledge receipt of your claim within 15 days. They must also respond with their decision within 40 days of receiving all necessary documentation. Once a settlement agreement is reached, the insurance company has 85 days to issue the payment. Keep in mind that the actual time it takes to settle a claim can vary. It depends on the case's complexity and both parties' willingness to negotiate.
How are pain and suffering calculated in California?
California has no specific formula for calculating pain and suffering damages. Instead, it is typically determined based on several factors, including:
The severity of the injury
The impact on the victim's quality of life
The duration of the pain and suffering
In some cases, a multiplier method may be used. The victim's economic damages (such as medical bills and lost wages) are multiplied by a certain number (usually between 1.5 and 5) to arrive at a reasonable amount for pain and suffering.
How long does it take to get a settlement check in California?
The time it takes to receive a settlement check in California can vary depending on several factors, including:
The case's complexity
Negotiations with the insurance company
The time it takes for the court to approve the settlement
Once a settlement agreement is reached, and all required paperwork is completed, the insurance company typically has 30 days to issue the payment. In general, it can take anywhere from a few months to a few years to receive a settlement check. It will depend on the specifics of your case.
Do I have to pay MediCal bills from my settlement in California?
In California, you might receive MediCal benefits for injuries related to your personal injury case. If so, MediCal may have a legal right to recover a portion of your settlement to reimburse the expenses they have paid on your behalf. This is known as a "MediCal lien". It is critical to work with an experienced personal injury attorney. They can help negotiate the lien amount. This can ensure that your settlement takes into account any potential reimbursement obligations. In some cases, it may be an option to reduce the amount of the lien. This can leave you with more of your settlement funds.
Contact Our Eagle Rock Personal Injury Lawyers Today
Do not wait to seek legal representation if you or a loved one have been injured in an accident. Contact the Law Offices of Carl D. Barnes to schedule a no-obligation consultation with one of our experienced Eagle Rock personal injury attorneys. We can listen to your story, evaluate your case, and provide you with the guidance and support you need during this challenging time.
Our injury lawyers are committed to helping injury victims secure the compensation they deserve. That way, they can focus on healing and rebuilding their lives. Contact us today. Let us advocate for your personal injury case and help you achieve the justice you deserve.