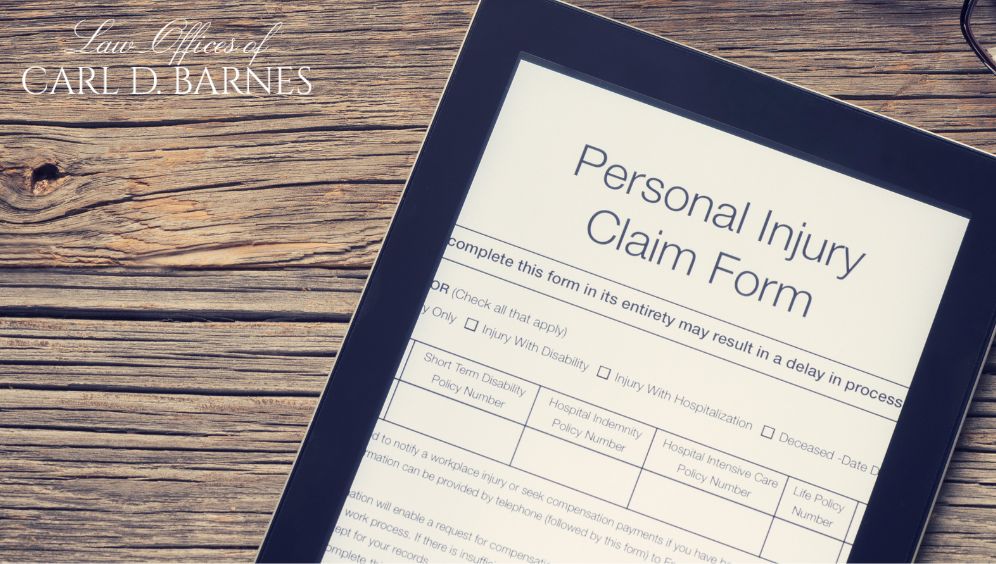 Redding Personal Injury Attorney
The term "personal injury" can apply to any situation in which one party harms another through some form of negligence or illegal misconduct. The term "negligence" defines any incident in which a party fails to exercise reasonable care or fails to meet a specific duty of care. The victim harmed by their actions can pursue compensation for their damages with a civil suit known as a personal injury claim.
Compassionate Personal Injury Counsel in Redding, CA
If you believe another party is responsible for harming you in Redding, you may have grounds to file a personal injury claim against them. Success with your case will require careful attention to detail and a firm understanding of the procedures that apply to this type of case. The average person attempting to handle a personal injury claim on their own would be unlikely to achieve the same quality results as a plaintiff who has experienced legal counsel on their side. A Redding personal injury attorney is an invaluable asset to your case in many ways, and the sooner you connect with a trustworthy attorney, the sooner they can begin guiding you toward the results you hope to see in your case.
The Law Offices of Carl D. Barnes offers compassionate, responsive, and meticulous personal injury counsel to clients in Redding and surrounding communities. Our firm has more than 40 years of professional experience handling these cases, and throughout the years of our operation, we have helped clients recover millions in compensation for their damages. Regardless of how or why your personal injury happened, our team is confident that we can help accurately assess fault and secure full compensation for the losses you suffered. The sooner you contact our team, the sooner we can get to work on your case.
Building Your Personal Injury Claim in Redding
Before you can recover any type of compensation for a personal injury, California law requires you to prove how your damages occurred and to identify the party or parties responsible for causing them. A few of the common types of personal injury claims our firm represents for Redding area clients include:
Motor vehicle accidents. Car, truck, and motorcycle accidents are some of the common causes of personal injury claims throughout the state. The typical recovery process following a vehicle accident is an auto insurance claim followed by a personal injury suit when insurance alone cannot compensate the victim's losses. You have a very limited time after an accident in which to file an insurance claim, and our team can assist you with this aspect of your recovery process before helping you build a personal injury case.
Premises liability. If you were injured on another party's property because they failed to correct a foreseeable safety issue, you likely have grounds for a personal injury suit under California's premises liability laws. Slip and fall injuries and other accidents on private property qualify as grounds for a personal injury claim as long as the victim was legally present on the property. A trespasser cannot sue a private property owner for an injury they suffered after illegally entering their property without permission.
Dog attack claims. Dogs are very popular pets, and most people regularly have positive interactions with dogs. However, they are also capable of inflicting tremendous traumatic injuries unexpectedly. If you were hurt by another person's dog, the dog owner is strictly liable for all your damages as long as you did not provoke the dog and were legally present where the attack occurred.
Catastrophic injuries. It's possible for a person to suffer a life-changing injury in various ways. A personal injury is catastrophic when it causes permanent harm to the victim, such as causing a disability, disfigurement, or permanent loss of earning capacity. If your quality of life has been permanently diminished due to another party's negligence or misconduct, this can form the foundation of a catastrophic injury claim under California law.
In any personal injury case, it is essential for the plaintiff to identify the party or parties they believe to be responsible for causing their injury and then prove the extent of the harm done by the defendant's actions. When it comes to proving negligence in a Redding personal injury case, this entails proving that the defendant owed the plaintiff a duty of care that they breached in some way and consequently caused the damages. If your personal injury resulted from some type of illegal misconduct, the defendant is likely to face criminal prosecution from the state along with their liability for your civil damages.
Many types of evidence can come into play in a personal injury case. Depending on how your injury occurred, your attorney might seek various types of digital and physical evidence along with statements from any witnesses who saw the incident happen firsthand. In very complex and/or contested cases, attorneys may seek out expert witnesses who can provide specific professional insights into a personal injury claim. Your Redding personal injury attorney will be crucial in building the foundation of your claim, and once you have asserted fault, you can proceed with claiming compensation from the defendant who injured you.
Claimable Damages in Your Redding Personal Injury Suit
After proving liability for your personal injury, the law states that you can claim full repayment of all financial losses you suffered from the defendant's actions. The average plaintiff should be able to assess their immediate economic damages, but they also have the right to claim compensation for future economic losses resulting from the defendant's actions. This means that your claim could be worth much more than you may initially expect, but you are likely to need the help of an experienced Redding personal injury attorney to fully maximize your compensation.
The defendant who caused your personal injury is responsible for the financial effects of their actions. The personal injury claim you file is the legal vehicle by which you can recover these losses, and proving causation between the defendant's actions and your claimed damages is an essential step toward recovery. This means you must not only prove the extent of your damages but also show evidence proving that they directly resulted from the defendant's actions and not some other cause. Economic damages you could potentially recover from a successful personal injury suit in Redding include:
Property losses. When the defendant has damaged or destroyed any of your personal property, such as your vehicle, your home, or personal effects, they are responsible for any repair or replacement costs. Depending on how your personal injury occurred, insurance could come into play in your recovery efforts, but insurance alone might not cover all your property losses. Any remainder can qualify as economic damages in your personal injury suit.
Medical expenses. Some of the commonly sought economic damages in personal injury claims are medical treatment costs. If the defendant in your case inflicted physical injuries with their actions, they are responsible for all associated medical expenses you incur. This includes future treatment costs if your injury will require ongoing rehabilitative care.
Lost wages. Many victims of personal injuries are left unable to work as they recover, and if this applies to your situation, you can seek compensation for the income you are unable to earn because of the defendant's negligence or illegal misconduct. Additionally, if the injury has left you disabled and you will be unable to return to work in the future, it is possible to recover compensation for the future income that you are no longer able to earn. Your Redding personal injury attorney can help calculate these projected losses and add them to your claim.
You may be able to account for immediately noticeable economic damages like your hospital bills and the cost of replacing a vehicle or other property, but accurate assessment of your full long-term economic losses can be very challenging without an attorney's help.
Other Variables That Can Influence Your Case Award
If you plan to pursue a personal injury case, it is important to know that your economic losses are only a portion of your total potential case award. State law also allows you to seek compensation for the pain and suffering you experienced, and there is no limit to how much pain and suffering compensation you can claim in most personal injury cases. Your attorney can help you determine a fair amount to reflect the overall severity of your injury and the extent of long-term or permanent damages you face because of the defendant's actions. For many personal injury plaintiffs, pain and suffering make up the bulk of their total case awards.
In the event your personal injury happened because of a defendant's intentional and illegal misconduct, the defendant could be charged in criminal court. The judge handling their sentencing could include restitution to the victim as an element of their punishment, which would further enhance your recovery. In a personal injury case in which the defendant's behavior was not technically illegal but outside the extent of standard negligence, the judge handling this civil case could impose punitive damages on the defendant. The amount the plaintiff receives in punitive damages typically depends on the defendant's overall financial status, so wealthy defendants could face substantial amounts of punitive damages.
Comparative fault may also come into play to influence your case award if you share liability for the damages. The state's pure comparative fault rule applies in any personal injury case in which the plaintiff shares liability for the damages, and they will face a diminished case award to account for their shared fault. If a plaintiff is assigned a fault percentage in their personal injury case, this is how much of their case award they will lose under the pure comparative fault rule. For example, 25% fault on the part of the plaintiff would result in them losing 25% of the total compensation won from the defendant.
What to Expect From Your Redding Personal Injury Attorney
Experienced legal counsel is an indispensable asset in any personal injury case in Redding. Instead of attempting to handle your legal affairs on your own while struggling with the medical effects of your injury, you can have a seasoned attorney manage your case so you can recover with peace of mind. When you choose the Law Offices of Carl D. Barnes to represent you, we will handle all your court filing deadlines and other procedural obligations, keeping you informed of your case's progress as it unfolds.
Our goal for every personal injury client in Redding is maximum compensation in the shortest possible timeframe. When you choose our team to represent you in a personal injury case, we can help gather all evidence you need to firmly prove liability for your damages and assist you in determining the most efficient path to recovering the compensation you legally deserve.
We typically seek to settle personal injury cases for our clients as swiftly as possible, but if settlement is not a viable option, we are fully prepared to represent you in the courtroom. Our team has more than 40 years of professional experience handling personal injury cases in Redding and surrounding areas, so we are confident in our ability to effectively address the unique issues present in your personal injury case. The sooner you connect with our team, the sooner we can begin guiding you toward the compensation you legally deserve.
FAQs
Q: How Long Do I Have to File a Personal Injury Claim in Redding?
A: If you plan to file a personal injury case, you must do so within the statute of limitations. This is the time limit for filing your claim, and it extends for two years from the date your injury occurred. Do not make the mistake of assuming this is more than enough time in which to file your case; it will take time to compile the materials needed for a successful claim, so it is advisable to reach out to a Redding personal injury attorney and start your claim filing process as soon as possible.
Q: How Long Does It Take to Settle a Personal Injury Case?
A: The majority of personal injury claims filed are resolved through settlement instead of trial. Litigation is expensive, stressful, and time-consuming, and it is beneficial to all parties involved in a civil suit to reach a mutually acceptable settlement outside of court. As long as the defendant accepts liability for the injury and the parties agree to negotiate, it is possible to resolve a personal injury claim within a few weeks. However, if the case is contested or settlement proves fruitless, the case will need to go to trial, and litigation will take much longer to complete.
Q: How Much Is My Personal Injury Claim Worth in Redding?
A: Under the state's personal injury laws, the plaintiff can seek full repayment of all direct financial losses they suffered because of the defendant's actions, which may include medical expenses, property damage, and lost wages. They can also claim projected future losses, such as ongoing medical treatment costs and lost earning potential. Additionally, the plaintiff can claim pain and suffering compensation from the defendant. Your Redding personal injury attorney can estimate your claim's potential value if you win and guide you through the process of filing the claim.
Q: How Much Can I Receive in Pain and Suffering Compensation?
A: If you are finding it difficult to assign a dollar value to the physical pain and emotional distress you experienced from your personal injury, your attorney can help determine a suitable amount to include with your claim. They may use the multiplier method, multiplying the total of your economic damages by a factor of one to five to reflect the severity of your experience, or they may use the per diem method to seek pain and suffering compensation that reflects the time it will take for you to recover.
Q: What Does a Redding Personal Injury Attorney Charge?
A: It is understandable to have concerns about the cost of hiring legal counsel when you are already struggling with the financial effects of your personal injury, but you don't need to worry about overly expensive legal fees if you choose the Law Offices of Carl D. Barnes to represent your case. We take personal injury clients on a contingency fee basis, only charging a fee after we win your case. Additionally, your contingency fee is a percentage of your final recovery, so there is no risk of paying more in legal fees than you win from your case.
You have a very limited time in which to pursue your recovery from your personal injury, and the sooner you connect with legal counsel you trust, the more likely you are to maximize your compensation. The Law Offices of Carl D. Barnes can provide comprehensive legal representation through every phase of your case, from gathering the evidence needed to prove fault to guiding you through your claim proceedings. Contact us today to make an appointment for a free consultation with an experienced Redding personal injury attorney and start working toward your recovery with confidence.